Poetry, a beautiful way to enter another world. A world of literature, imagination, and stories woven together through words. Poems for kids are a fabulous way to get your child's imagination turning.
As 2020 has already been quite a shocking year, it's safe to assume children doing online learning might not have as many opportunities to read poetry as they would in a school setting. That is why we've compiled a list of the must-read popular children's poetry books of 2020.
Disclosure: the products mentioned in this list are not sponsored or affiliated meaning they have been thoroughly selected by our blog writers. 
---
'Full, Full, of Love' by Trish Cooke and illustrated by Paul Howard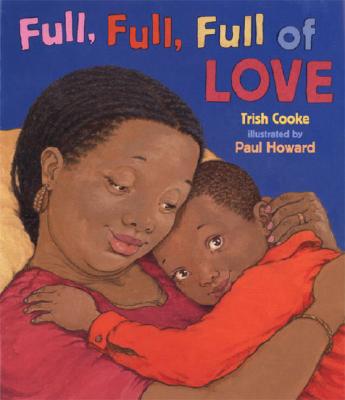 Think back to your childhood and dig out a cherished memory you hold dearly in your mind. Who were you with? What were you doing? Chances are, you might be thinking of a time with your family, maybe even in connection with food. Family is powerful and shapes our lives in a significant way. The memories we often hold onto the most are the ones earliest in our lives formed around our families.
'Full, Full, of Love' invites readers to explore the joys of family, food, and pure love. Sunday dinners are always filled with grannie's cooking, showcasing the bond between grannie and her grandson, Jay Jay.
---
'The B On Your Thumb' by Colette Hiller and Tor Freeman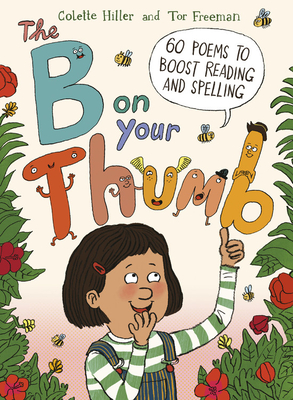 This poetry book is a powerful learning tool in disguise. This book contains sixty different poems, all written to teach the reader spelling – with each poem explaining how to spell a word with memory techniques. This book is packed with humor and enforces helpful spelling techniques to avoid common mistakes, such as to, two, and too.
This is a must-read for any kiddo (or adult!) looking to brush up on their spelling skills!
---
'I Am the Seed That Grew the Tree' edited by Fiona Waters and illustrated by Frann Preston-Gannon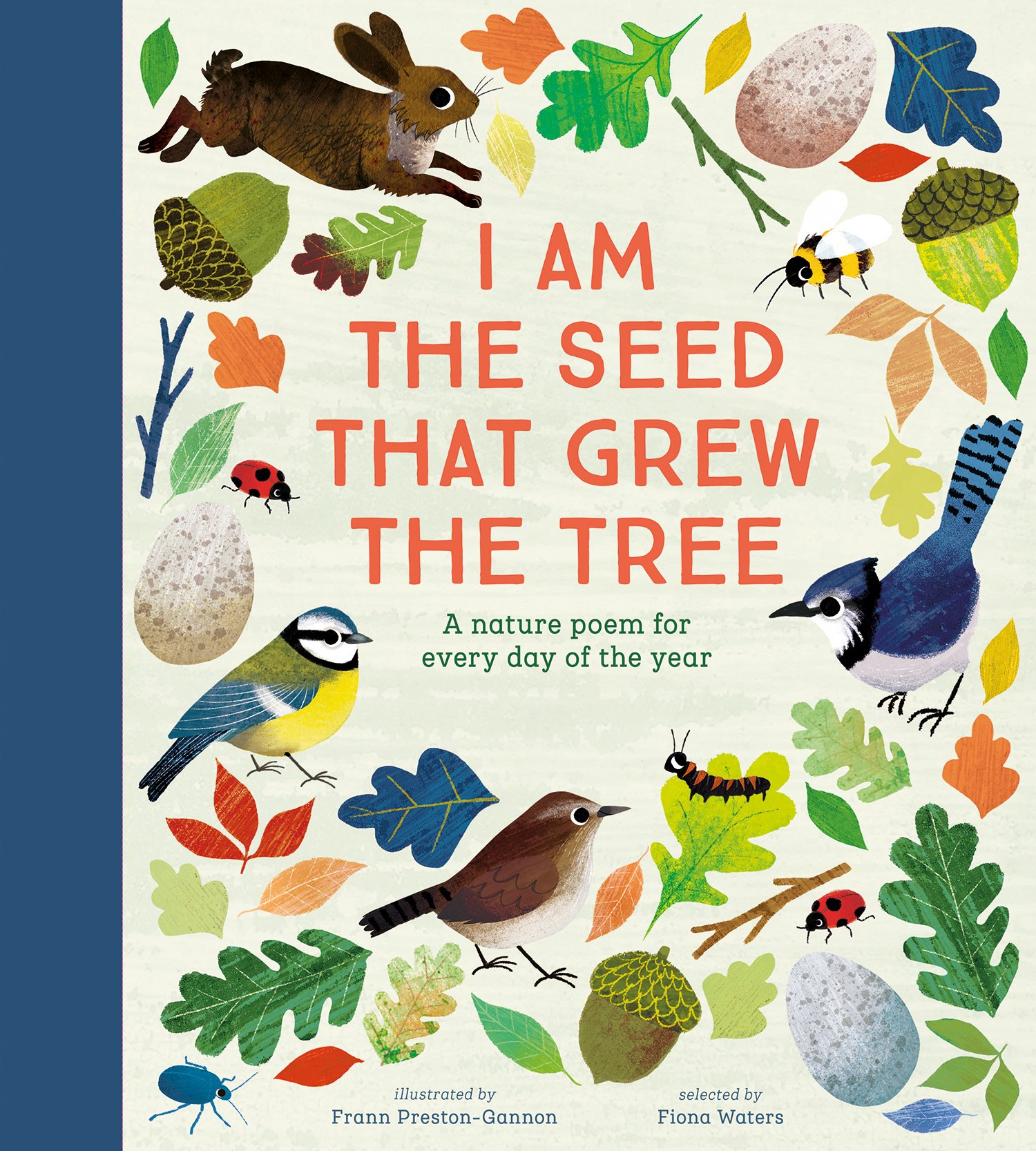 Within this book are 366 poems, one for each day of the year, including leap year. Each poem is a nature poem, written by various famous poets including Emily Dickinson, Carol Ann Duffy, Eleanor Farjeon, Robert Frost, William Shakespeare, John Updike, and many more. This is an excellent book for children and adults to read together once a day. While all the poems are covering the same topic – nature – each poem is individual and unique. This book also has beautiful and bold illustrations that are bound to stir the reader's imagination.
---
'H Is For Haiku: A Treasury Of Haiku From A to Z' By Sydell Rosenberg and illustrated by Sawsan Chalabi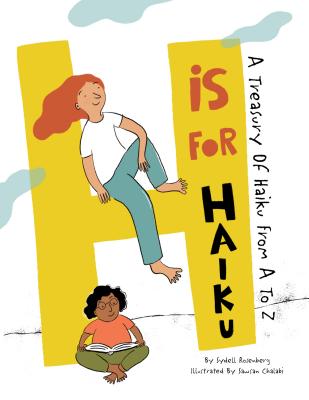 This poetry book is an excellent introduction to the world of Haiku. Sydell Rosenberg takes her many observations from living in New York and uses them as inspiration for this poetry book. In these Haikus, readers will see everyday events taking place, such as a boy waiting in line for ice cream. These moments are often glossed over in real life, but these moments combine to form a powerful poetry book for kids in these Haikus.
---
'And the People Stayed Home' by Kitty O'Meara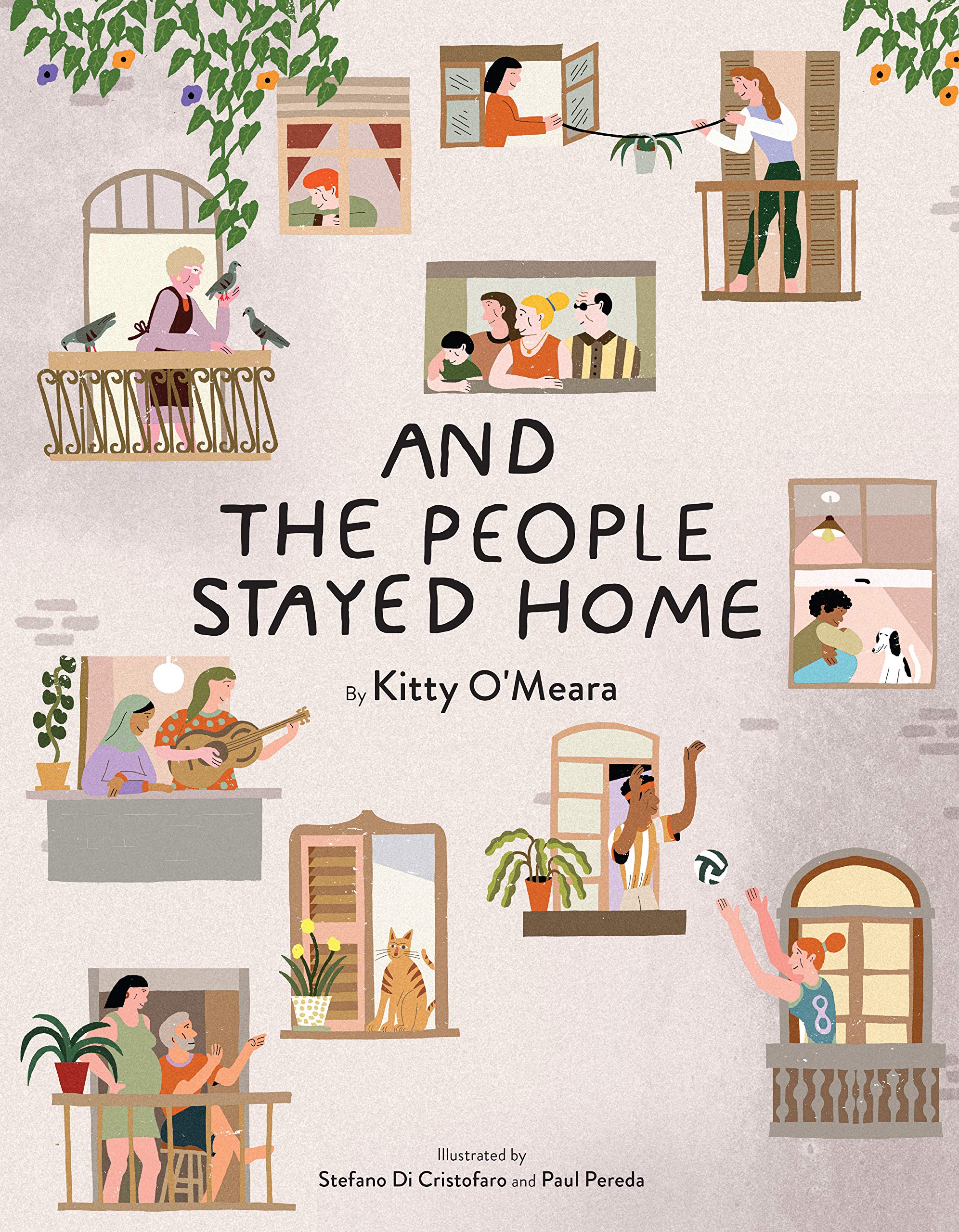 Kitty O'Meara does an incredible job of offering insight for staying safe through the Coronavirus pandemic through poetry. This is a great tool to help kids understand Coronavirus and what they need to do to protect themselves and others.
This reflection about the Coronavirus pandemic will make a famous poetry book for children for many years to come.
---
'How to Write Poems' by Joseph Coelho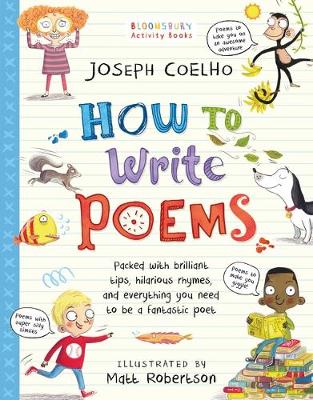 'How to Write Poems' is a popular poetry book for children that is hand's on and allows creativity to flow. As readers embark on an adventure into the world of crafting poetry, they will get the opportunity to practice the skills they learn throughout the book.
A way to continue to nourish the love of reading and literature is to practice the craft. Joseph Coelho invites children and adults to write their own poetry through a very creative and fun process.
---
'The Wonderful Things You Will Be' by Emily Winfield Martin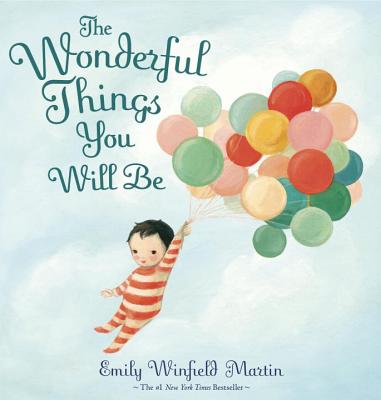 'The Wonderful Things You Will Be' is a kid's poetry book illustrating the unconditional love a parent has for their child.
This is one of the best kids' poetry books for parents and children to read together. Through her words, Emily creates a message of everlasting love, no matter what.
Then I'll look at you,
And you'll look at me,
And I'll love you,
Whoever you've grown up to be.
---
'The Masterpiece (One Big Canvas)' by Jay Miletsky and illustrated by Luis Perez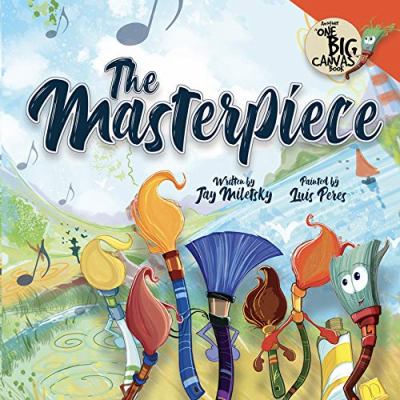 This book follows a few paintbrushes as they work together to create a masterpiece. Each paintbrush brings something different to the table and has their own way of helping with the masterpiece.
Through this book, Jay Miletsky helps children understand Autism. He does not directly address any disability in this story, yet he stresses the importance of being kind to those who are different. The characters are captivating, the story is a teacher, and the illustrations are beautiful.
---
'Seeds and Trees' – by Brandon Waldon and illustrated by Kristen and Kevin Howdeshell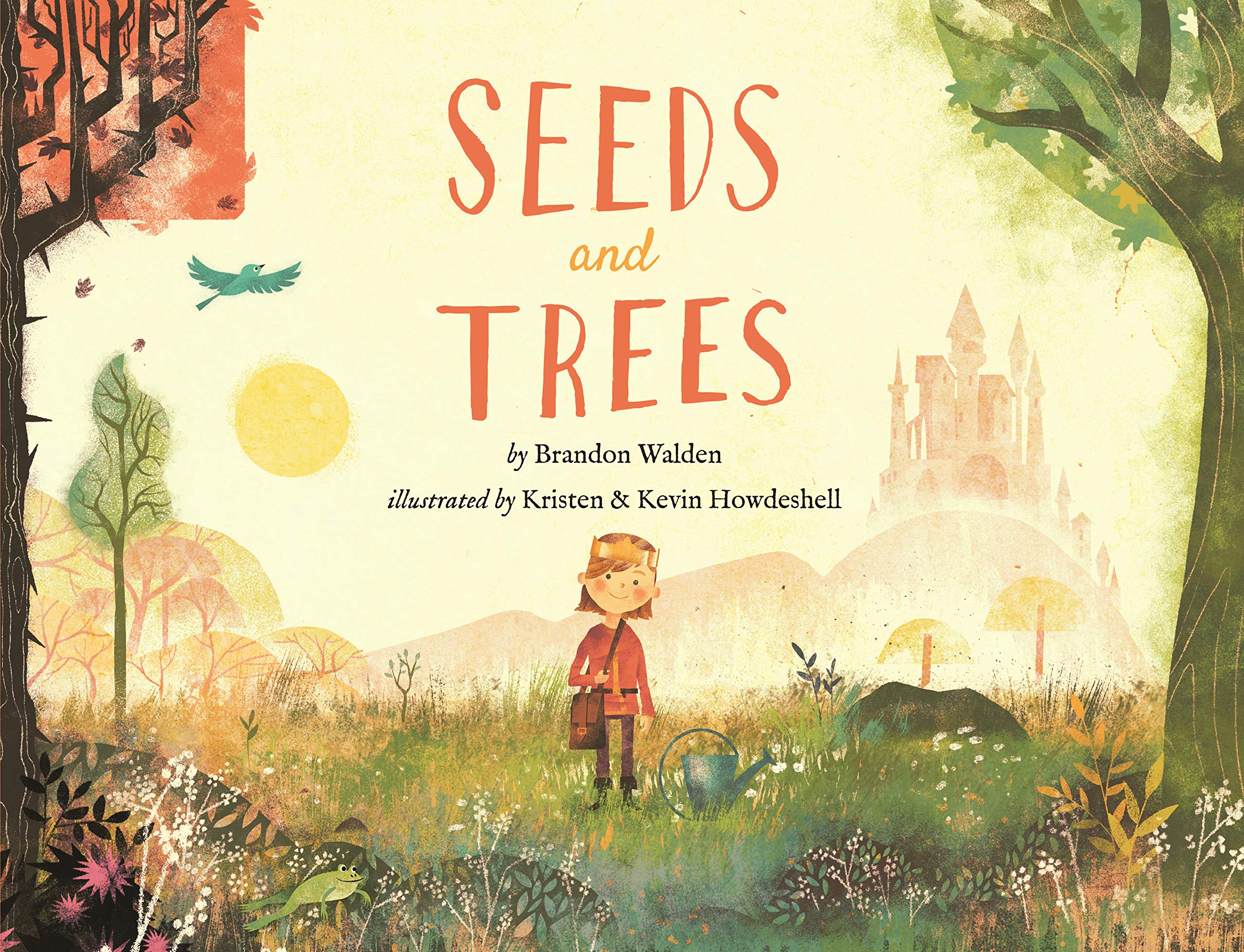 Words can hurt. As humans, we learn this fact young. Think back to a time where something someone said deeply upset you. It wasn't a fun feeling then, and it's not a fun feeling now thinking about it.
'Seeds and Trees' is a kid's poetry book about the power of good words and the dangers of harmful words. Words being seeds in the book. Within this book, readers will follow a prince along as he finds green and dark seeds to plant. What happens when the seeds don't grow as he expected?
You'll have to read it to find out. This book not only has a captivating story, but it's got a powerful lesson in there too.
---
'Breathe and Be: A Book of Mindfulness Poems' by Kate Coombs and illustrated by Anna Laitinen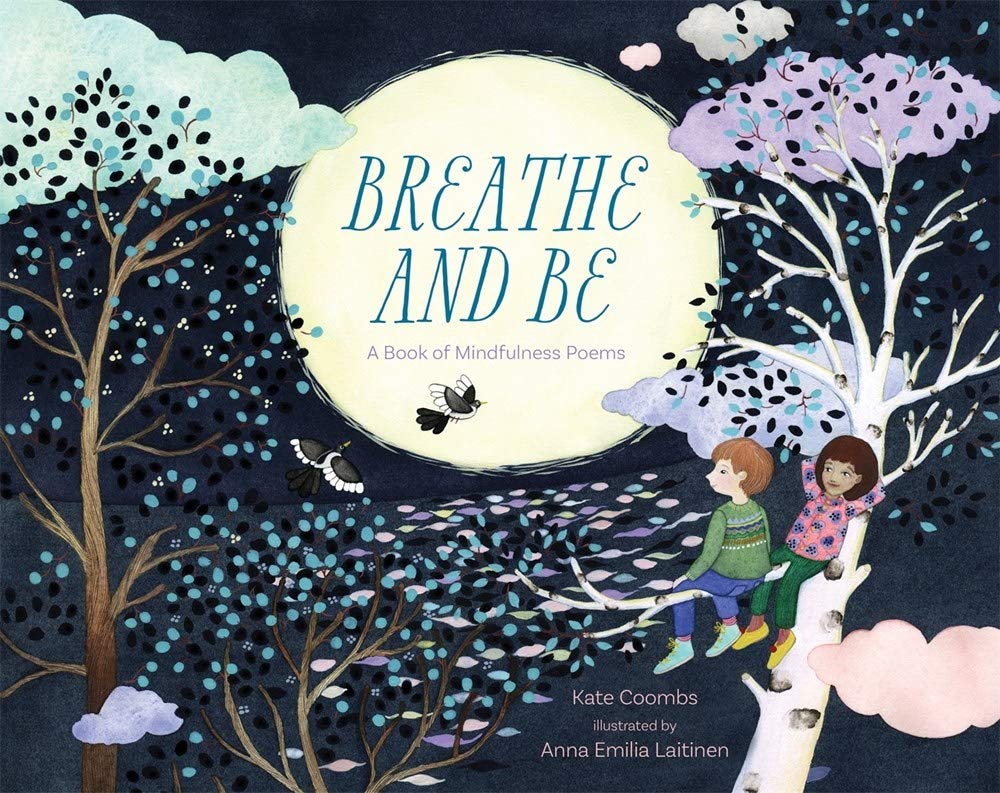 With modern technology taking our minds and spinning them in every direction except here – it's no wonder mindfulness is extremely important in this day in age. It's important for us as adults to stop and be present, and it's equally as important for kids to be present so that it becomes a regular habit in their lives.
'Breath and Be: A Book of Mindfulness Poems' is a children's poetry book that inspires children to be more mindful. Through beautiful illustrations (done by illustrator Anna Laitinen)  and powerful imagery language, Kate Coombs teaches ways of remaining calm and present.