How emotion-awareness skills influence a child's development
Previous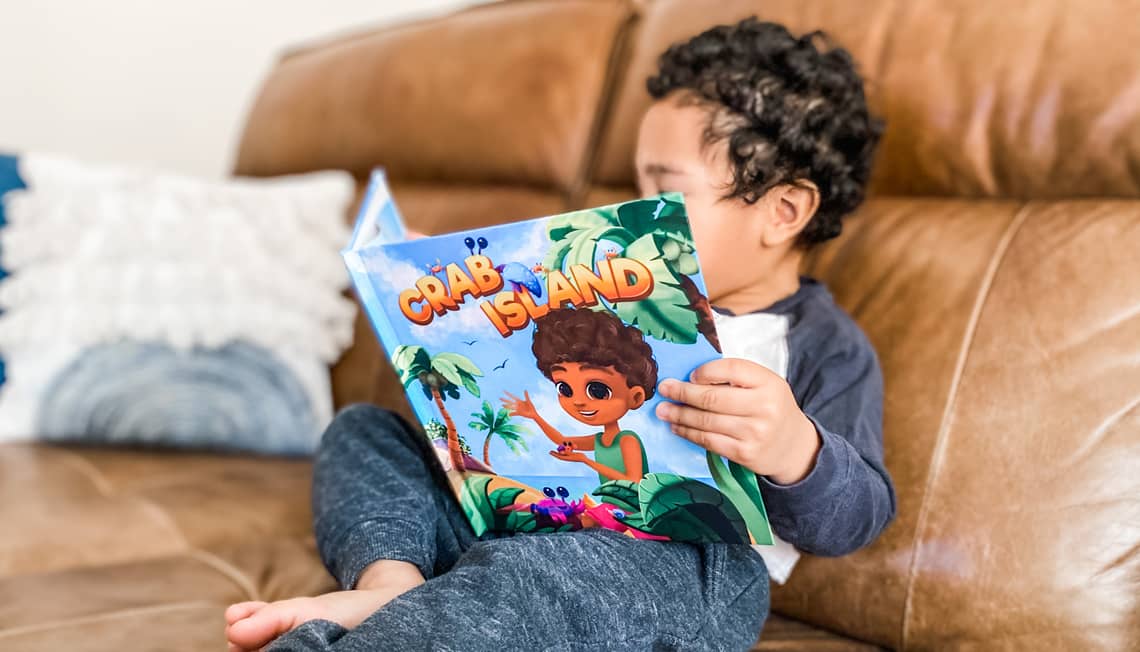 Next
Take a step toward raising emotionally intelligent children and facilitate your child's personal development through reading a story about them.
Compare stories
9 out of 10 parents recommend our books
Simple and Fun

Choose a story you like
Create your character
Preview the entire book
The printed book is delivered to you in 4-10 days
Three incredible benefits of personalized books
Raising emotionally intelligent children is one of the best things you can do for them as a parent. Personalized books are a great tool to do this.
Empathy
improvement
Emotional immersion in a book helps to
increase the level of empathy
, which is a core skill for raising emotional intelligence.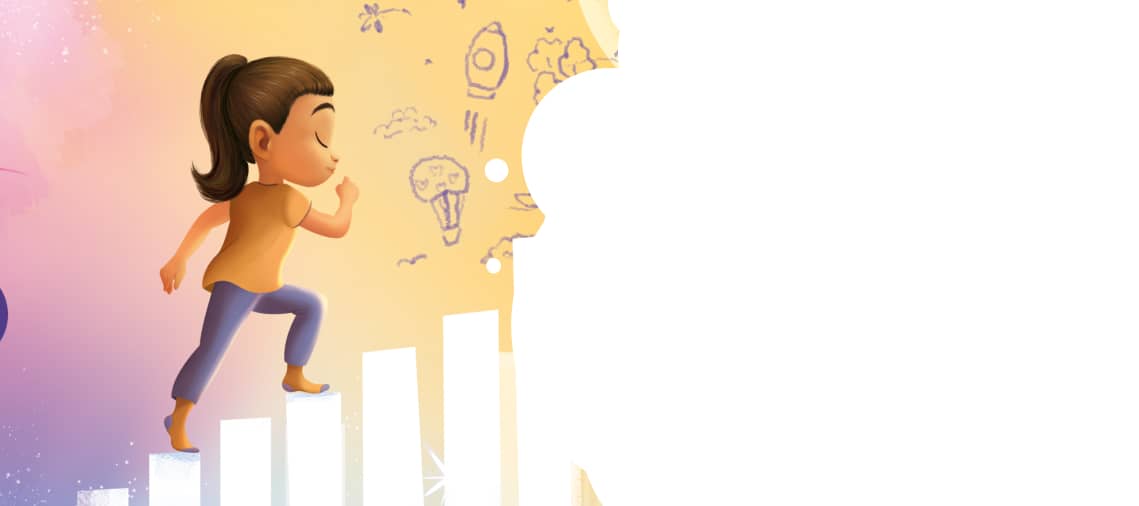 Cognitive
skills boost
Regular reading boosts your
child's brain development
and cognitive skills for consistent personal development.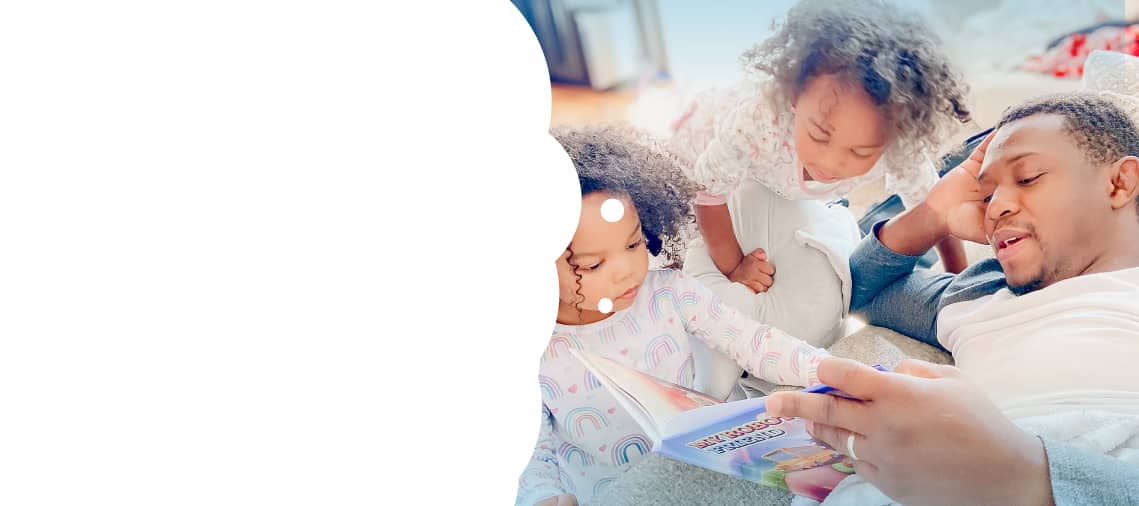 Quality family time
Shared reading of a personalized book creates both
a habit of reading for enjoyment
and a special bond between parent and child, which is important for healthy relationships with others.
Other stories to support
personal growth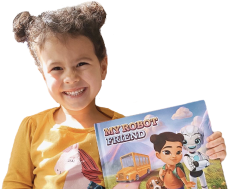 Previous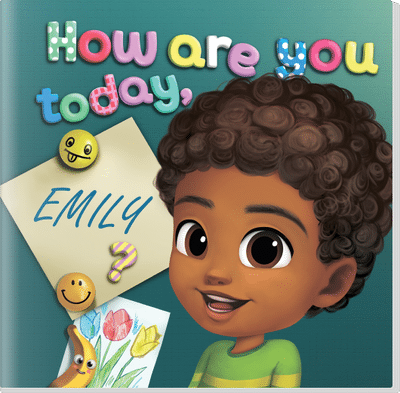 Next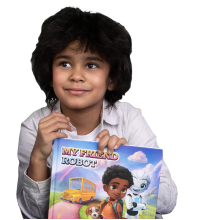 Previous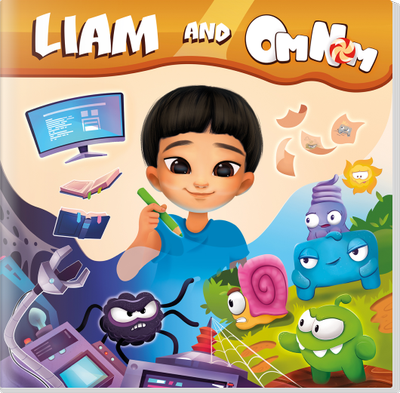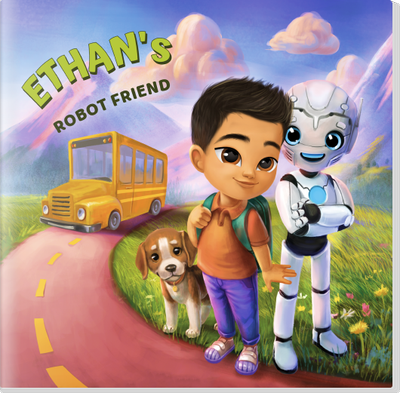 Next
Working together
as a team
Adventure with Om Nom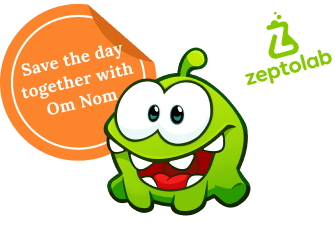 Taking care of the environment
Crab Island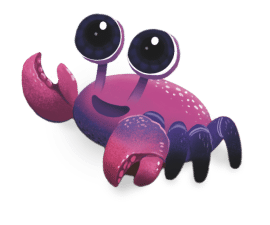 Finding solutions
to problems
My Friend Robot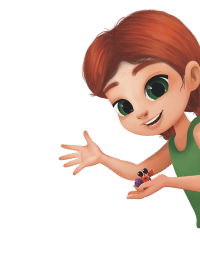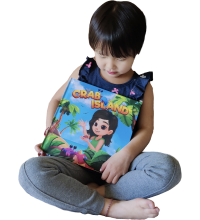 Previous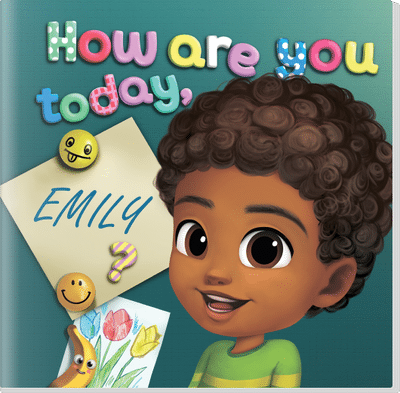 Next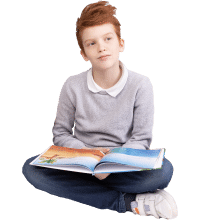 Previous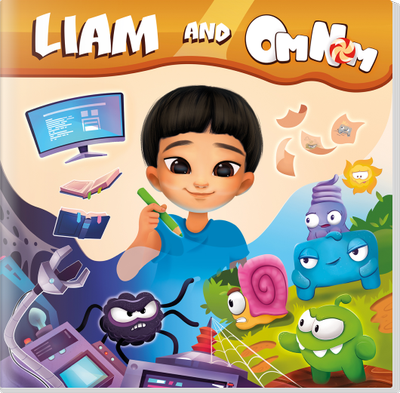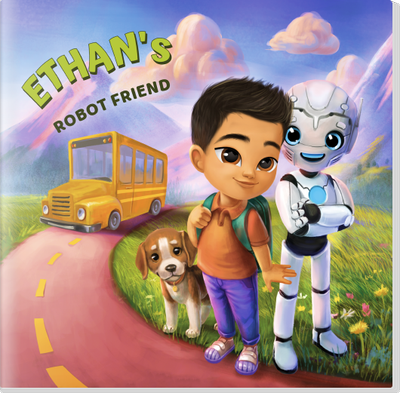 Next
FAQ
What is a personalized book?

As simple as it may sound, personalized books are made by you! Well, not entirely. In our storybooks, you create the main character to appear the way you want -- choose a child's name, sex, skin color, eye color, hairstyle, and facial features and write your own dedication (or choose a template). You can preview a custom book for free by visiting

Stories

and clicking "

Personalize

".

Who are LionStory books for?

At LionStory, we strive to make personalization as precise as possible so that each kid feels represented and loved. Our personalized story books have no limits -- read it to your child out loud, let them read it or look at the illustrations on their own, design a personalized baby book, or remind your older kids of their childhood -- the choice is yours! The optimal age range for children to be able to identify themselves in and read our custom story books is from 4 to 12 years old.

What exactly can be personalized?

We love seeing happy kids discover themselves on the book cover. This is why our constructor is detailed but also very easy to use. You can choose a child's name, sex, skin tone, eye color, and hairstyle, add freckles and glasses, and write a personal dedication. You can also add a photo on the back cover for $2.99. Try our constructor

here

.

How do I customize it?

To make customized children's book, go to

Stories

and click "Personalize". From there, you will be guided through the process. You can always go back and change any of the features. Also, if you accidentally close the page after creating a character, or decide to make a new one, previous versions are saved and can be replaced as well.

Can a storybook be packaged as a gift?

Yes! We've added the option to include gift wrapping for $3.99 at checkout.

What other complimentary products are offered?

To make the reading process even more entertaining, you can add a photo on the back cover to remind your child how loved and special they are. Final touches include personalized stickers and a quest game to spice up the learning experience! Check them out at the bottom of the page

here

.

Where do you ship to?

Currently, we ship to the US, UK, Canada, Spain, UAE(Dubai), Norway.

How long does shipping take and how much does it cost?

We have two options - regular shipping and expedited shipping. Regular shipping takes from 5-8 days and costs $5.10. The speedier option is perfect if you need it ASAP -- it takes up to 2 days and costs $26.54. You can read more about shipping

here

.

I have a promo code; how can I apply it?

If you have a promo code, click on your shopping cart, then apply the code during checkout by entering it into the appropriate box.

I have not received a confirmation letter.

Please check to see if our messages were accidentally directed to the spam folder. It's also possible that you made an error when entering your email address. If you are sure this was not the case, feel free to contact us on Instagram or Facebook, or send us an email at

help@lionstory.com

.

I have a problem with my order.

If you experience any problems or difficulties with your order, please contact us through Instagram, Facebook or send us an email to

help@lionstory.com

. We usually reply within 24 hours.

Can I cancel my order?

Yes, you can cancel your order up to 1 hour after placing it. After that, cancellation is not possible. To cancel your order, please send us an email at

help@lionstory.com

to cancel your order.

Do you have any personalized books for toddlers?

LionStory's personalized books for kids make perfect toddler gifts.
They will enjoy the colorful illustrations and have fun recognizing themselves pictured as the main hero inside each book.
Personalized stories are proven to help develop children's cognitive skills and increase engagement in reading.