Personalized christmas books for kids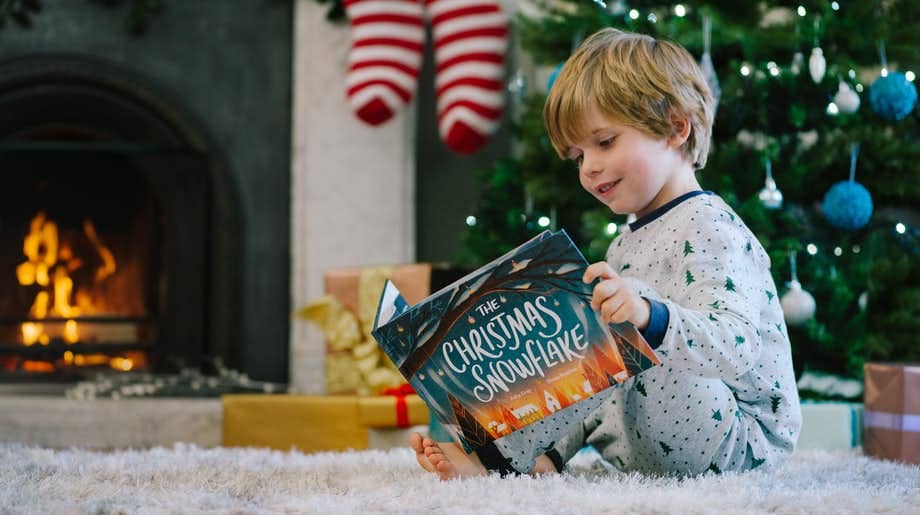 What's Christmas without a new book to delve into?! And what better book to offer than one that's been created personally for your child? Сustomized Сhristmas books are the perfect Christmas gift for children as they're both simple and meaningful. Not only can you avoid the mad Christmas rush by ordering them straight to your home with just a few simple clicks, but they each contain magical stories created to show your child just how special they are.
Why not start a tradition of giving your child a new customized Christmas book every year?! After all, they can never have too many books…
Why a personalised book
is the perfect Christmas present for a child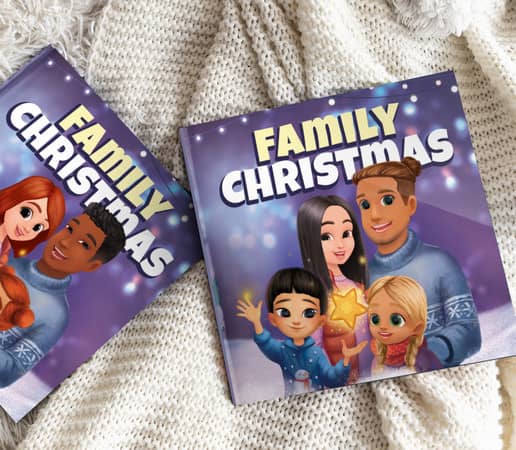 $43.60
A Christmas story about family values and a homemade Christmas miracle. This holiday season, make the entire family the heroes of a magical Christmas adventure.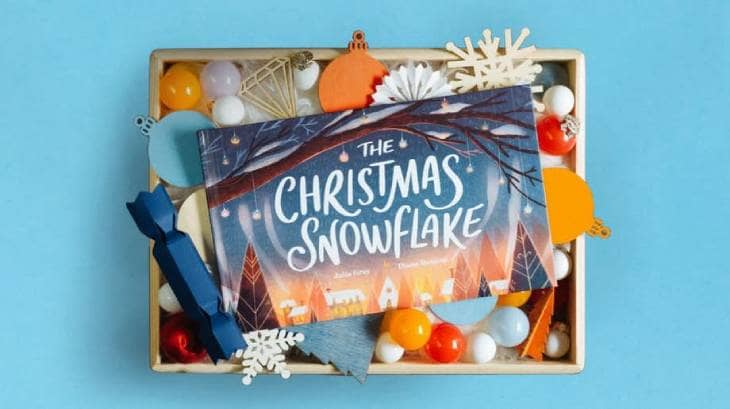 $42.99
A beautiful story for the whole family to enjoy. 'The Christmas Snowflake' tells the tale of a snowflake looking for a home to call her own in time for Christmas. But will she find it? Only you and your family can help her! This book can be personalized with 2-9 names, making it a wonderful keepsake that the whole family can enjoy being a part of.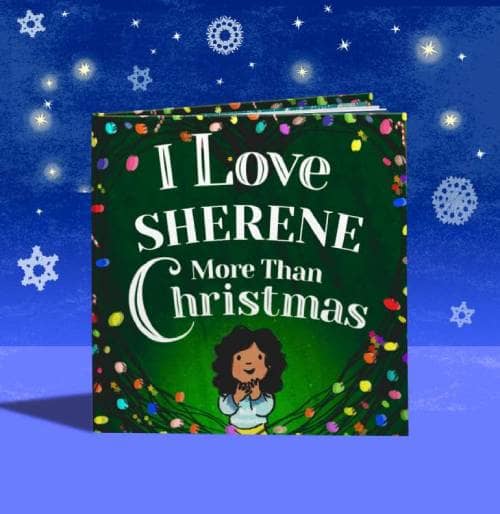 $34.99
In this book all about Christmas traditions, you can teach your little one all about the wonderful activities that you get to enjoy as a family in the lead-up to Christmas. From decorating the tree to wrapping the presents, there's so much fun to be had! But the best part is spending this special time with each other. Your child will learn just how loved they are in this book all about being together at Christmas.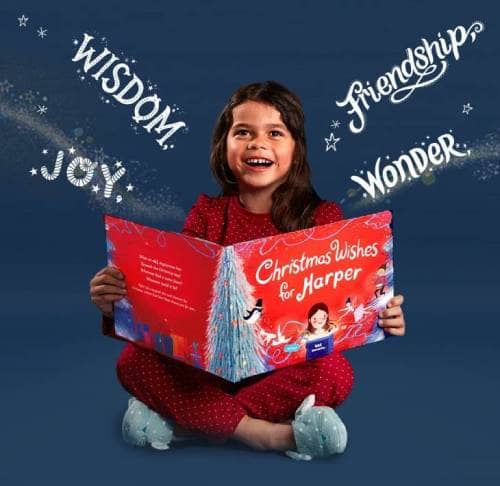 $34.99
A spellbinding Christmas book that allows you to choose four Christmas wishes for your child to discover under the tree. When your child creeps down the stairs to have a peek at the Christmas gifts, they discover four very special Christmas wishes wrapped up in boxes. This story takes your child on an adventure to discover the meaning behind each wish.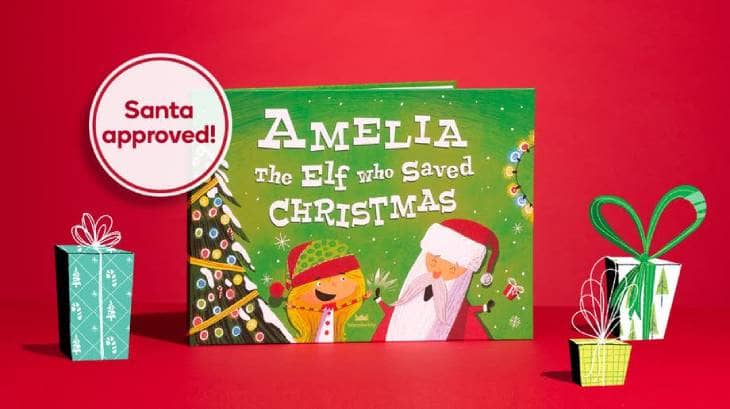 $34.99
In this story, your child is an elf who works at the North Pole, and this year, it's down to them to save Christmas! When calamity strikes, it's only they who can save the holiday and ensure that Christmas doesn't get canceled. Watch your child discover how they become Santa's favorite elf - the one that will go down in history for saving Christmas!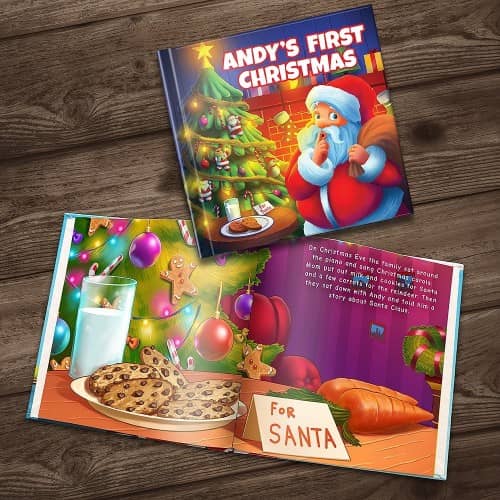 $24.99
There's nothing more magical than your baby's first Christmas, and what better way to mark the occasion than with a personalized Christmas book that you can read together for years to come! Take your little one on a literary journey of buying their first tree, singing songs around the fire, and sharing in the joy that mom and dad are just bursting with at being able to spend their first Christmas together as a family.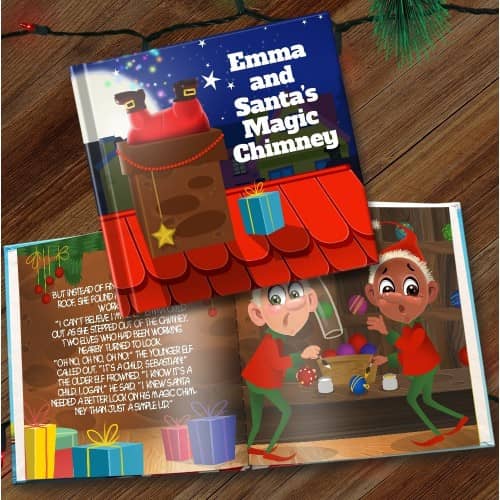 $24.99
Everything is ready for Santa's arrival - the tree has been decorated, the stockings are hanging, the last thing to do is clean the chimney! But wait, since when has there been a magical staircase in the chimney? This book can be personalized to take your child on an adventure to discover exactly where this magical staircase leads to.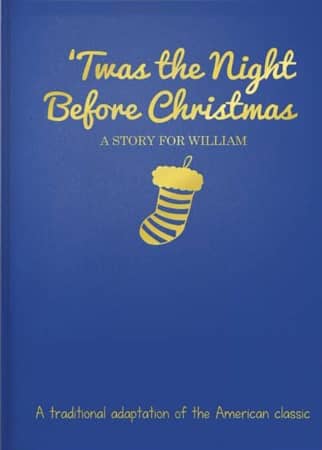 $29.99
A story that has a place on every bookshelf, ''Twas The Night Before Christmas' is a classic poem that can be passed down from generation to generation. Only this time, you're able to personalize the cover to include your child's name! In this tale, discover what happens when dad wakes up to find Santa Claus in the living room. A magical book to read in the lead-up to Christmas, this is sure to become one of the family's favorite books.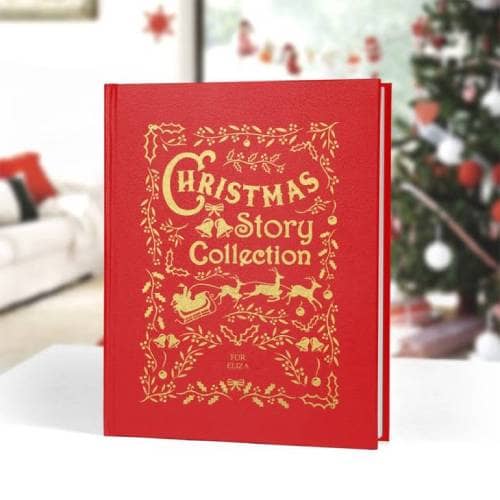 $49.99
This beautiful collection of Christmas stories comes personalized with your child's name on the front cover. Presented in a luxury gift box ideal for protecting your book, this gift will be treasured by all. And in each of the 5 stories, your child will feature as the star of the show, making this book even more special!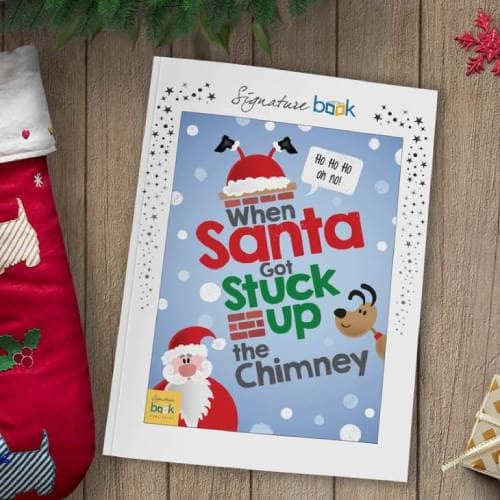 $24.99
When every child leaves mince pies for Santa, it's no wonder that he eats too many and ends up stuck in the chimney. Luckily your child is there to help free Santa - but in this story, they will play the role of a friendly dog! This colorful rhyming storybook is a lovely way to share some special time reading with your child this Christmas.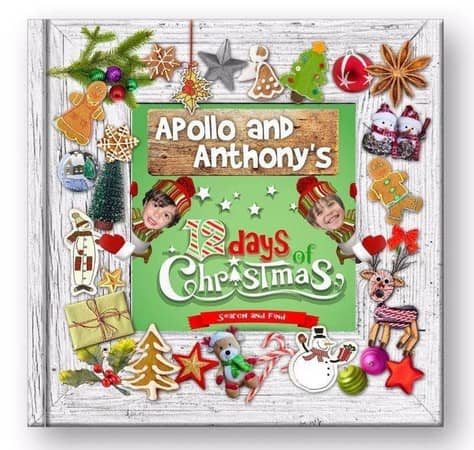 $40.99
"Your Child's 12 Days of Christmas" is the perfect personalized gift for siblings, best friends, or any two people. Lots of holiday search and find fun, it is sure to entertain and make your children feel extra special, loved and connected!
Personalized story Books
Personalized books for children make reading just that little bit more fun. After all, stories are so much easier to connect with and relate to when you're featured as the main character! Whether your wish is for your child to believe in themselves, grow in confidence, or begin to understand just how much you love them, a personalized storybook is a great place to start.
When children recognize themselves in a storybook, it becomes much easier to understand the message hidden in the words. And not only that, but personalized books help to encourage a love of reading, improve language and vocabulary acquisition, and build self-esteem.
Our personalized books represent just how much we value the world of storytelling and imagination. Our biggest wish is for your child to become so engrossed in reading that they become a lifelong learner with a hobby that improves their wellbeing every day. At LionStory, we feature your child as the main character in the hope that they'll connect on a deeper level with the meaningful messages that we've threaded through the words on each page.
The wonder of personalized books is that they teach your child about the world in a way that feels as though they're experiencing new adventures every day from the comfort of home!