Delightful personalzied animal book for toddlers
Imagine yourself exploring the world of animals with your child. Who will they meet on the way? A roaring lion, a funny monkey, a kind cow, a cute fox, and many more! This personalized book is perfect for teaching young children about animals.
Previous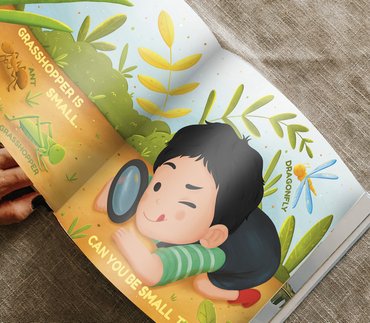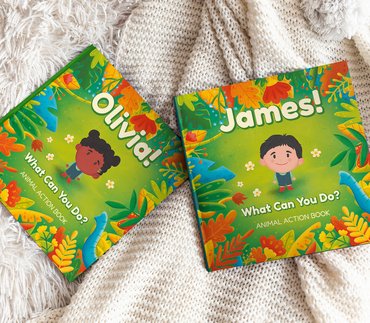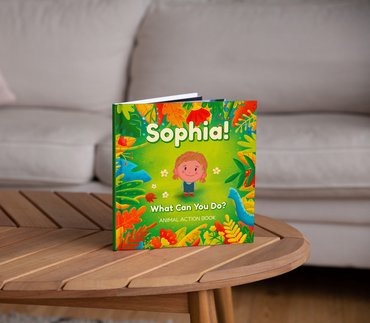 Next
Who can cuddle like a puppy? Your child can!
Peek inside the world of animals and build a connection with this fun animal action book!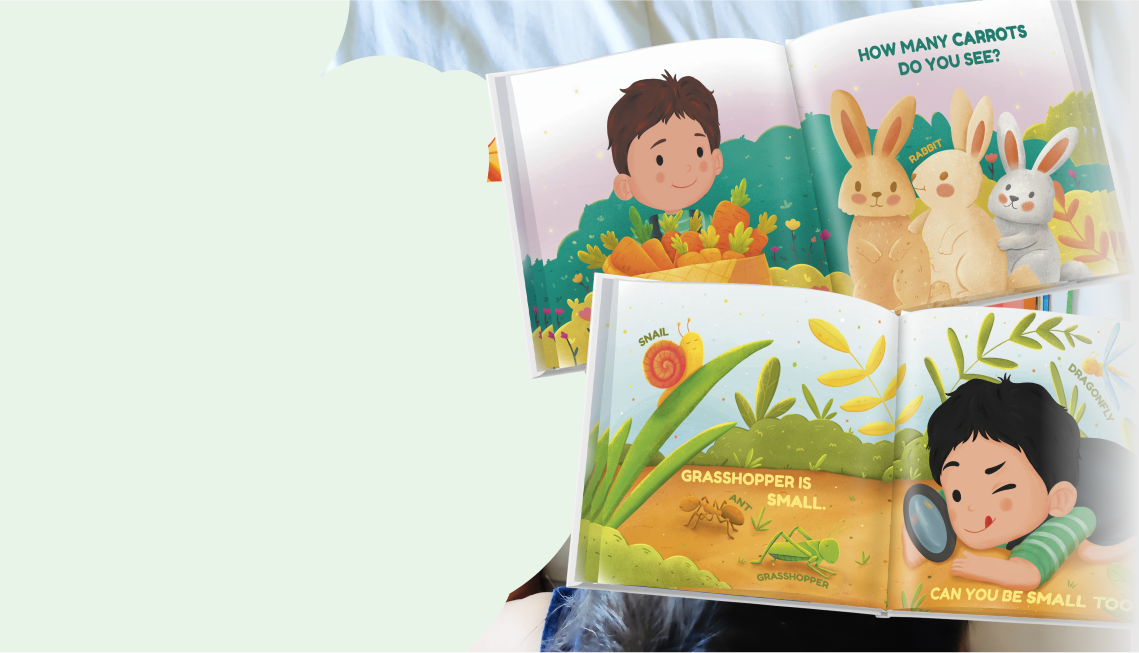 Animal action book for toddlers
Bright and lively illustrations on each page
Contains 22 animals from different geographic areas
Encourages letter recognition
Helps with developing communication and motor skills
Celebrates the many things your little one can already do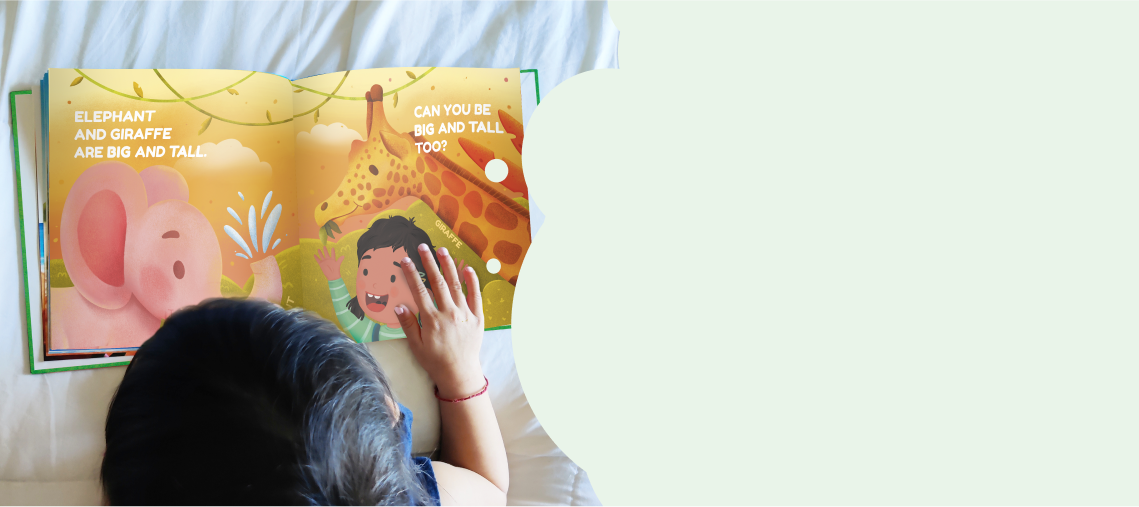 Develop early literacy and language skills
Your little one will love learning about animals while
building their language and reading skills
with short words and simple sentences. This book helps foster image and word recognition as well as speaking and motor skills.
Foster early development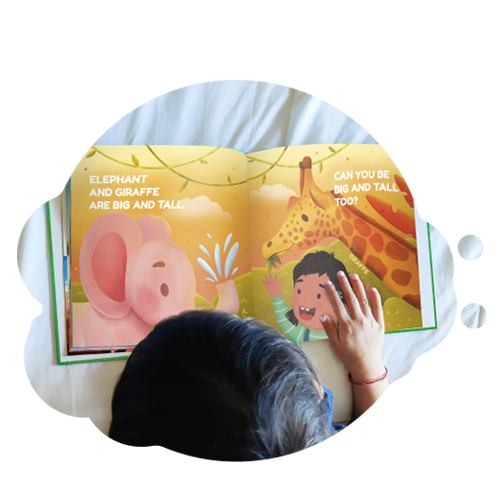 Look and repeat
Follow the prompts and have fun repeating animal actions and sounds.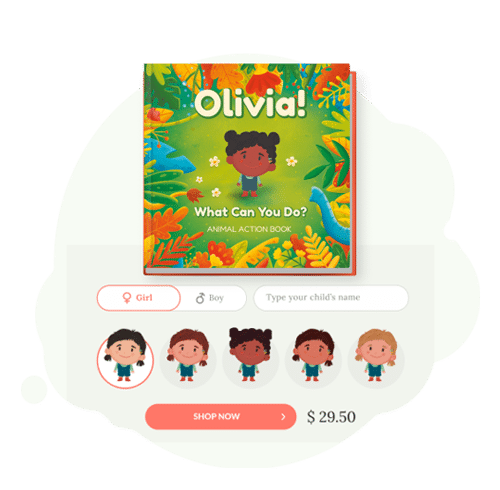 Empathy improvement
Emotional immersion in a book helps to increase the level of empathy, which is a core skill for raising emotional intelligence.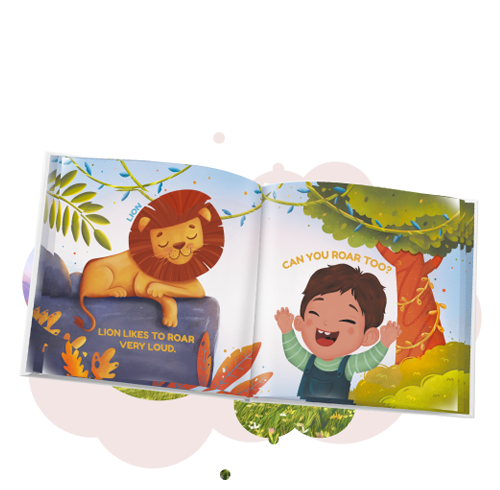 Safe and engaging
Large, vivid illustrations and thick pages perfectly designed for toddlers.
Designed to develop literacy skills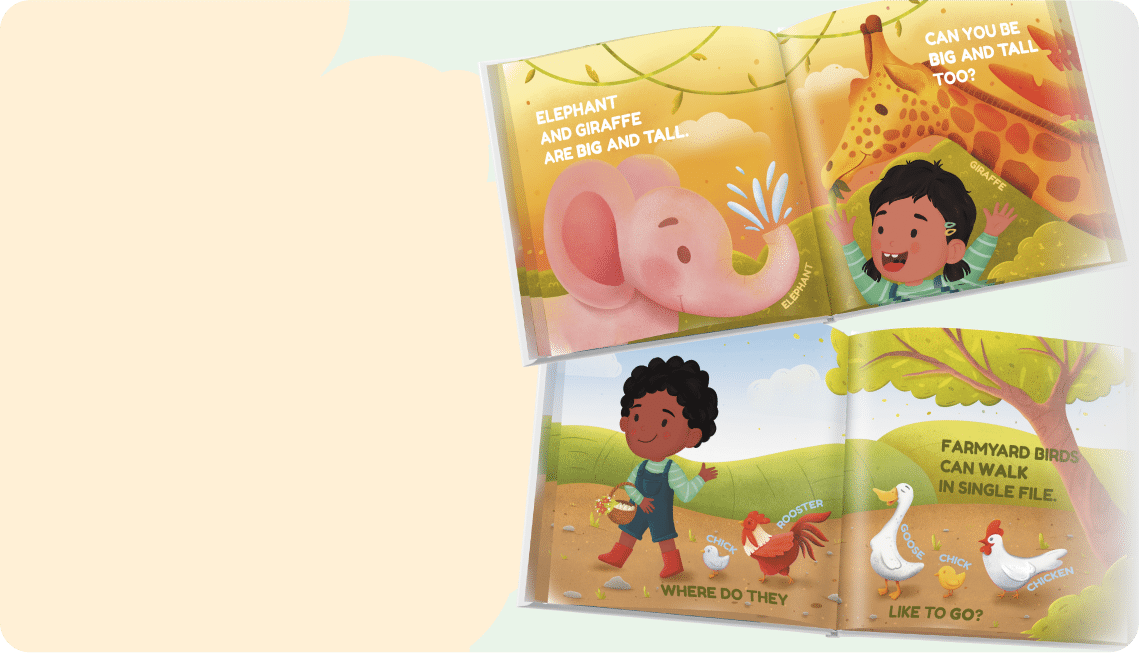 Explore the world of animals
Discover adorable and brightly illustrated animal characters from pets to farm animals and jungle fauna. Each animal is labeled to
develop word and picture association.
Different actions for your child to try are also suggested.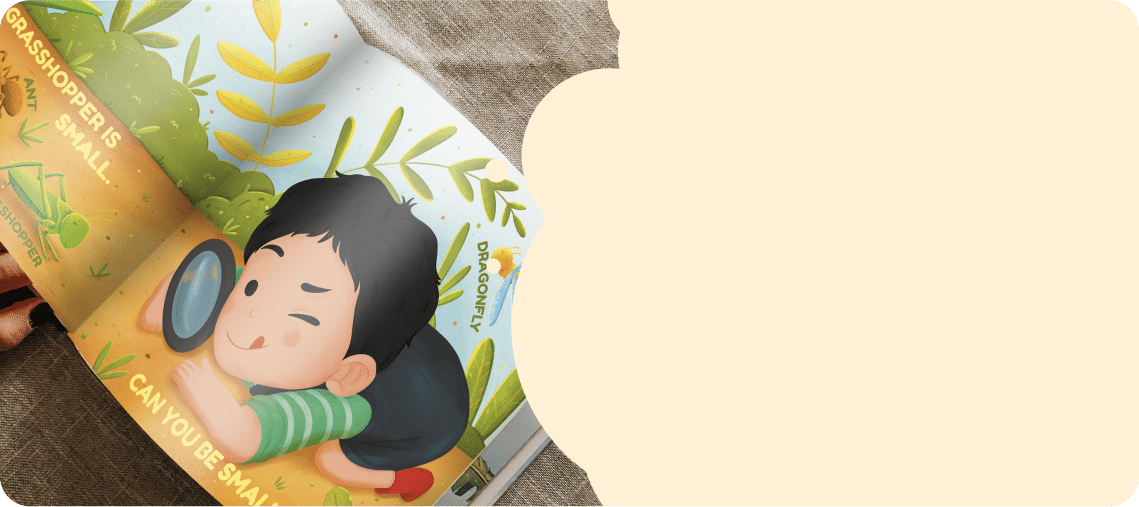 Who will your child meet?
Lion
Puppy
Cat
Dolphin
Fish
Monkey
Farmyard birds
Snail
Grasshopper
Dragonfly
Ant
Fox
Elephant
Giraffe
Cow
Pig
Sheep
Frog
Rabbit
Take a look inside
At LionStory, we make sure our books are perfect in every aspect from cover to cover, giving attention to every little detail.
Previous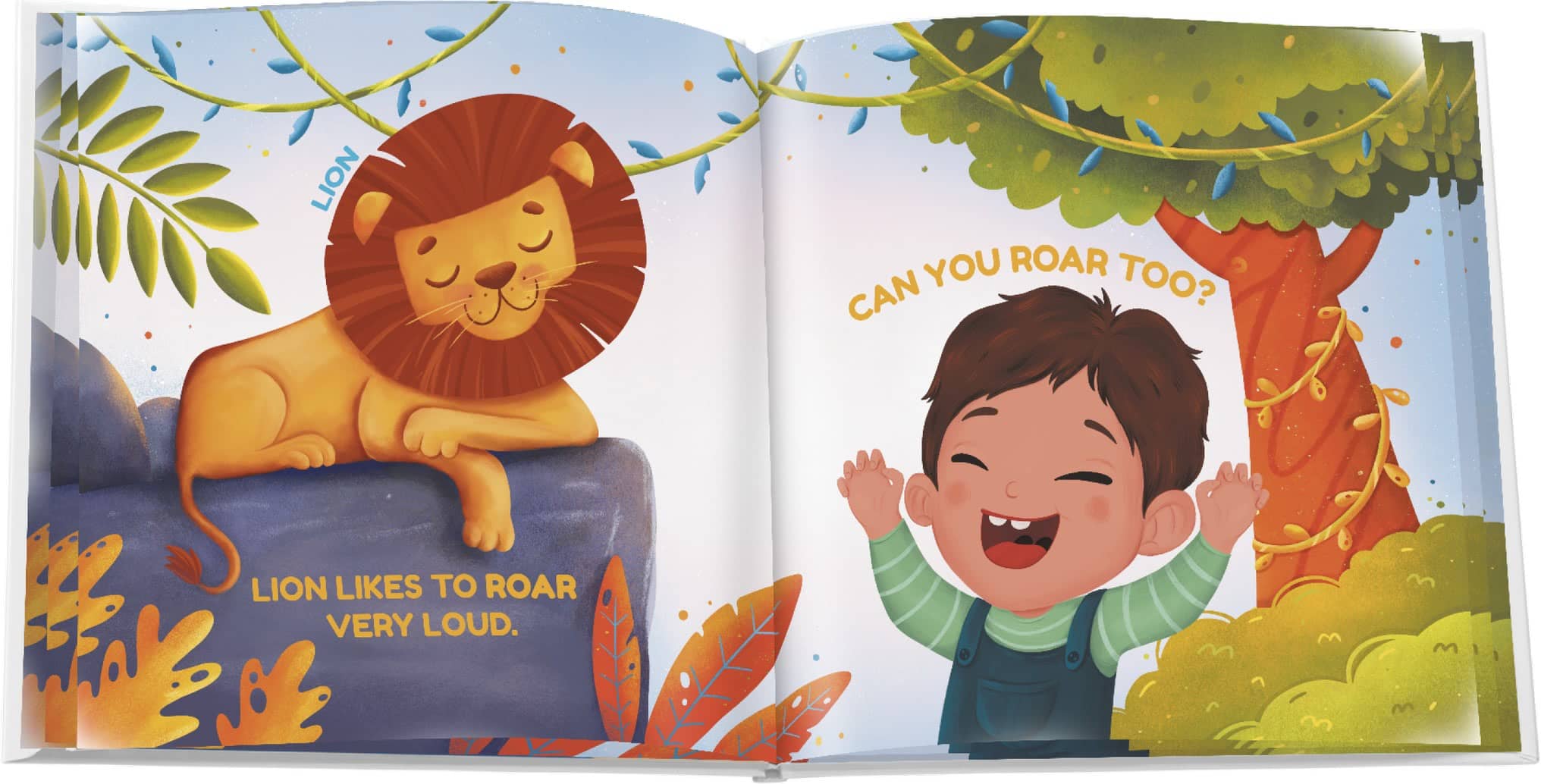 26 pages
8.5 x 8.5 inches
Softcover, Hardcover
Award-winning books
A 2020 Mom's Choice Award winner.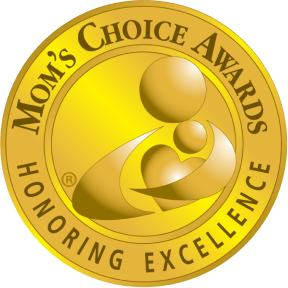 Premium
print quality
Our books are printed on thick 150 gsm gloss paper that makes the colors look extremely vivid and feels good to touch.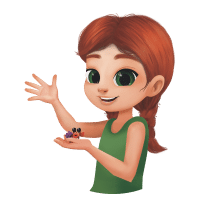 Beautifully illustrated from cover to cover
Full-size illustrations on every page create a colorful world full of little details that will grab their attention.