Personalized Fairytale Books
Get ready to encourage your child to dream! Create a personalized fairytale book in which your child is the main hero on a journey towards wishes that come true.
How is each book personalized?
Your child's avatar is illustrated on the cover and throughout the entire story along with their name.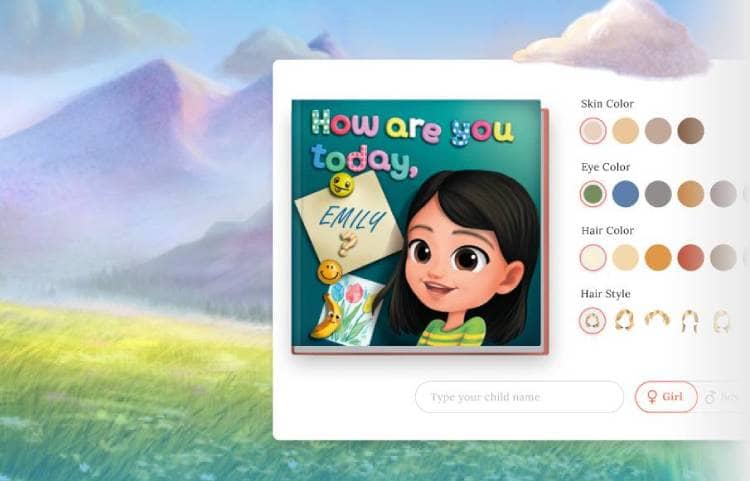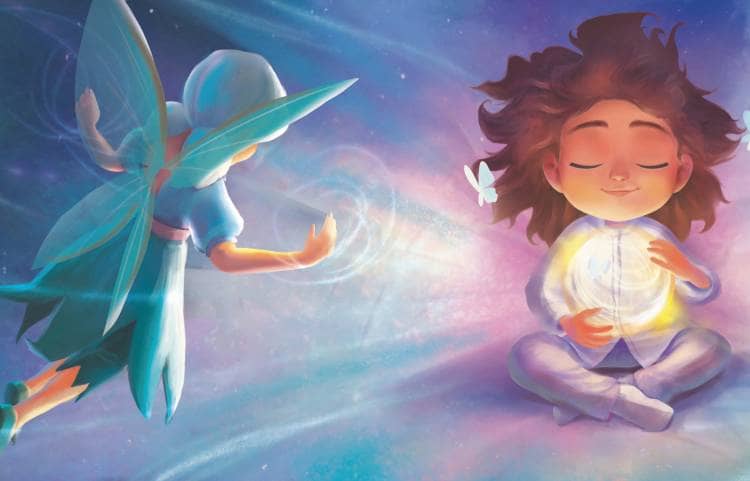 What's the story?
This fairy does more than make wishes come true by teaching your child about a magic power. In this personalized book, your child will discover how to use this power to reach goals and fight fears and obstacles along the way.
What makes a personalized book the perfect gift?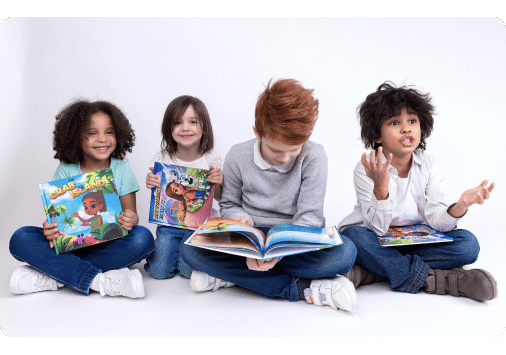 Each book is one of a kind
Choose from 192 possible combinations to create your child's avatar. Select the name, sex, skin tone, eye color, and hairstyle of the main character to match your child exactly.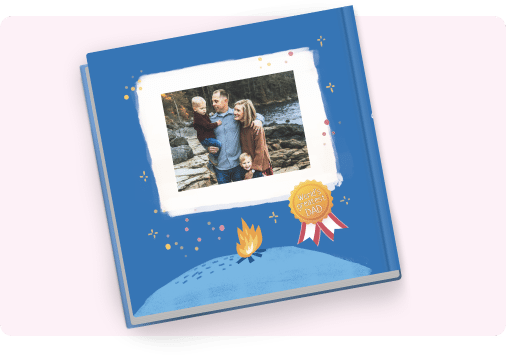 Treasured family keepsake
Add a personal dedication and a photo on the back cover to create a truly special keepsake to be treasured for a long time.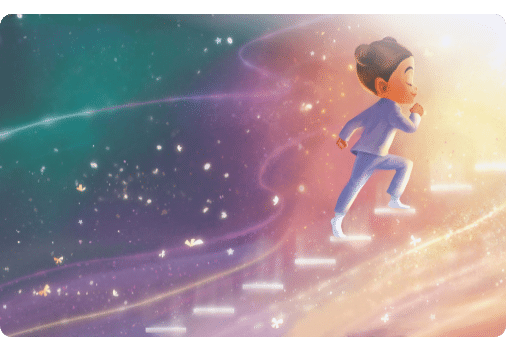 Beautifully illustrated from cover to cover
Full-size illustrations on every page create a colorful world full of little details that will grab children's attention.
Premium print quality
We want our books to be perfect in every aspect, including the quality of printing. Our books are 8.5 x 8.5 inches. Interior pages are printed on thick, 150gsm, coated gloss paper that showcases the extremely vivid colors and feels good to touch. The hardcover binding with a pleasant matte finish protects the book from wearing out, so you can read it as many times as you want!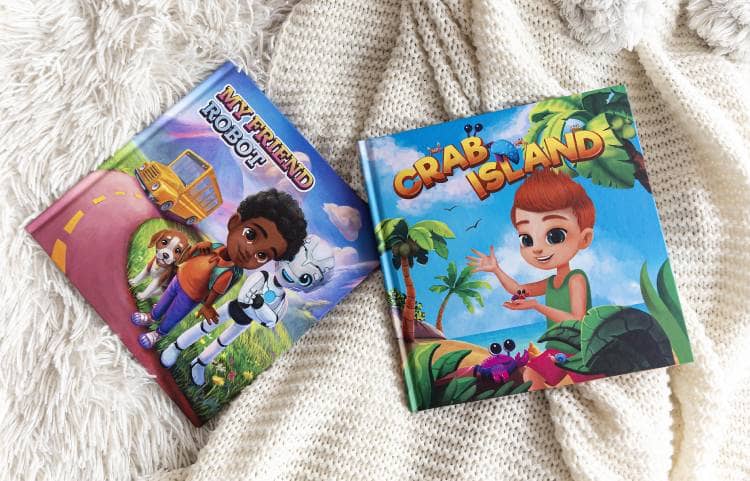 8 best fairytale books for children
$ 17,99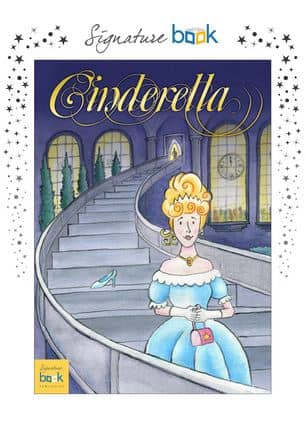 Cinderella is one of the most popular fairy tales of all time. Its story remains an all-time classic and will remain the same for future generations as well. Cinderella was a young woman who lived with her wicked stepmother and stepsisters. Thanks to her glass slipper, she found her Prince Charming and escaped her difficult life. Cinderella's story has been adapted in many variations over history.
$ 17,99
Personalized beauty and the beast book is a fairy tale that celebrates real royalty. In the story, a spoiled prince turns into a beast and imprisons a beautiful young lady named Belle. It's only when he learns to love Belle that he becomes the prince again. This fairy tale is assumed to be inspired by a real-life couple who lived in France in the 1500s.
$ 29.99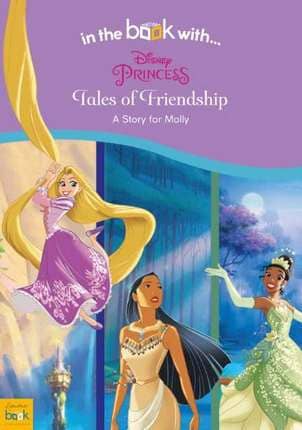 Rapunzel is a beautiful and motivational fairy tale. The story shows how a poor couple lost their daughter Rapunzel when they stole fruit from their neighbor's garden. It also focuses on how the angelic voice of Rapunzel reunites her with her lover.
$ 39.99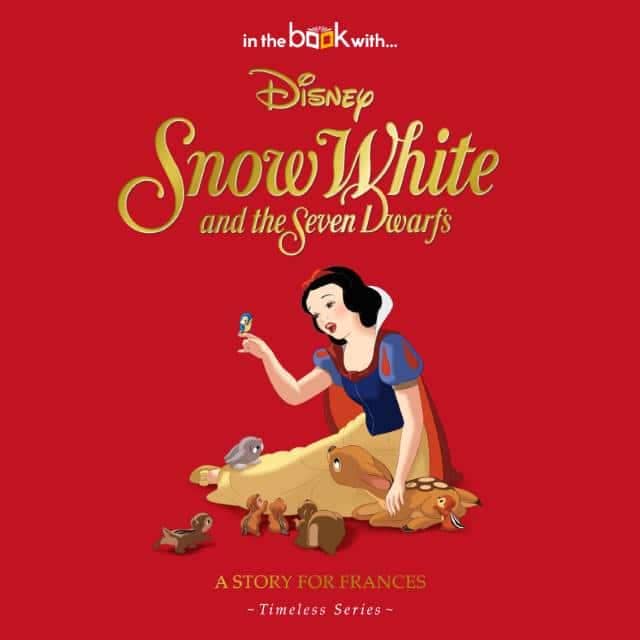 Snow White is a young princess and is defined by her inherent kindness and pure beauty. In the story, an evil queen spends all her life envying Snow White's beauty. But, in the end, Snow White finds her happiness by marrying the prince. In contrast, the evil queen loses her peace and leads an unhappy life while chasing meaningless physical beauty.
$ 24,99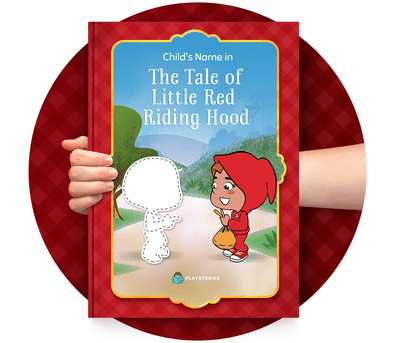 A rebellious Red sets off alone to meet her grandmother with instructions to never step off the forest path. But she disobeys the instructions and attracts the attention of the bad wolf. Now, what happens next depends on the version you are reading. In the Charles Perrault version, Red gets gobbled up by the wolf. However, across Europe, North America, and many other tellings, she was saved by her hood or a guy with an ax.
$ 24.99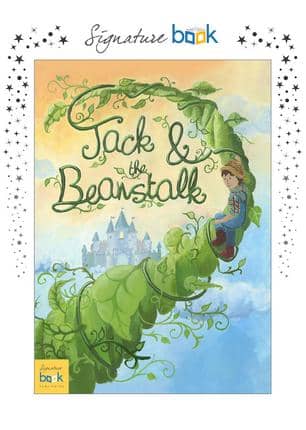 Jack is a rule-breaker and loves to prank. Once, he traded a family cow for a couple of magic beans in the hope of climbing the beanstalk and reaching the giant's castle to steal his magic possessions. This story will help you teach your naughty little pranksters that no matter how daring you are, one should never cross certain boundaries in life.
$ 17,05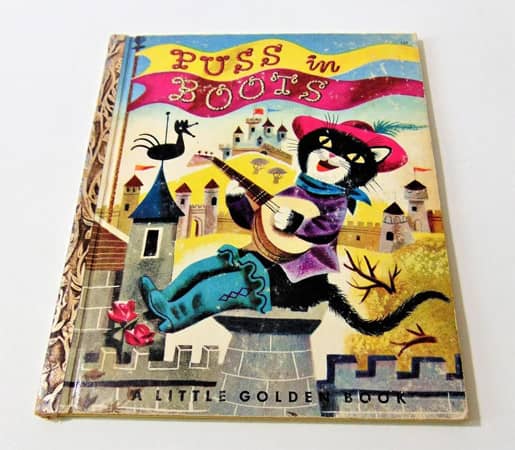 If you want to raise a little animal helper, this is the perfect story for you. Puss is a bold trickster who masquerades as the servant of a nobleman. His tactics bring him fame, fortune, and a wife at a young age. The boots in this fairy tale symbolize wealth and wisdom. The story is set back in the 16th century when people used to be barefoot. So, having boots at that time was a significant sign of wealth.
$ 24.99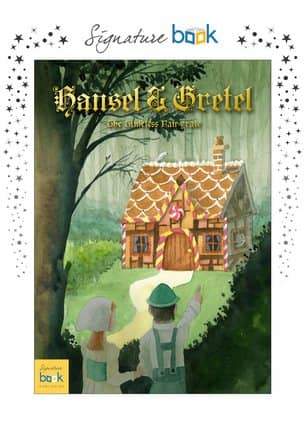 This tale talks about the hunger of the heart and stomach. Hansel and Gretel are abandoned by their stepmother in the forest. Both children can't resist eating a real gingerbread cottage out of hunger. But they get caught by a cannibal witch who lives there. In the end, they shove the witch into the fiery oven to escape.
FAQ
What is a personalized book?

As simple as it may sound, personalized books are made by you! Well, not entirely. In our storybooks, you create the main character to appear the way you want -- choose a child's name, sex, skin color, eye color, hairstyle, and facial features and write your own dedication (or choose a template). You can preview a custom book for free by visiting

Stories

and clicking "

Personalize

".

Who are LionStory books for?

At LionStory, we strive to make personalization as precise as possible so that each kid feels represented and loved. Our personalized story books have no limits -- read it to your child out loud, let them read it or look at the illustrations on their own, design a personalized baby book, or remind your older kids of their childhood -- the choice is yours! The optimal age range for children to be able to identify themselves in and read our custom story books is from 4 to 12 years old.

What exactly can be personalized?

We love seeing happy kids discover themselves on the book cover. This is why our constructor is detailed but also very easy to use. You can choose a child's name, sex, skin tone, eye color, and hairstyle, add freckles and glasses, and write a personal dedication. You can also add a photo on the back cover for $2.99. Try our constructor

here

.

How do I customize it?

To make customized children's book, go to

Stories

and click "Personalize". From there, you will be guided through the process. You can always go back and change any of the features. Also, if you accidentally close the page after creating a character, or decide to make a new one, previous versions are saved and can be replaced as well.

Can a storybook be packaged as a gift?

Yes! We've added the option to include gift wrapping for $3.99 at checkout.

What other complimentary products are offered?

To make the reading process even more entertaining, you can add a photo on the back cover to remind your child how loved and special they are. Final touches include personalized stickers and a quest game to spice up the learning experience! Check them out at the bottom of the page

here

.

Where do you ship to?

Currently, we ship to the US, UK, Canada, Spain, UAE.

How long does shipping take and how much does it cost?

We have two options - regular shipping and expedited shipping. Regular shipping takes from 5-8 days and costs $5.10. The speedier option is perfect if you need it ASAP -- it takes up to 2 days and costs $26.54. You can read more about shipping

here

.

I have a promo code; how can I apply it?

If you have a promo code, click on your shopping cart, then apply the code during checkout by entering it into the appropriate box.

I have not received a confirmation letter.

Please check to see if our messages were accidentally directed to the spam folder. It's also possible that you made an error when entering your email address. If you are sure this was not the case, feel free to contact us on Instagram or Facebook, or send us an email at

help@lionstory.com

.

I have a problem with my order.

If you experience any problems or difficulties with your order, please contact us through Instagram, Facebook or send us an email to

help@lionstory.com

. We usually reply within 24 hours.

Can I cancel my order?

Yes, you can cancel your order up to 1 hour after placing it. After that, cancellation is not possible. To cancel your order, please send us an email at

help@lionstory.com

to cancel your order.

Do you have any personalized books for toddlers?

LionStory's personalized books for kids make perfect toddler gifts.
They will enjoy the colorful illustrations and have fun recognizing themselves pictured as the main hero inside each book.
Personalized stories are proven to help develop children's cognitive skills and increase engagement in reading.