Personalized Books for Girls
Personalized books are a great way to get your child interested in reading and engaged with a story. When they're the main character, what's not to love?!
Take your child on the adventure of a lifetime by gifting them a personalized book from Lion Story.
Not only will you be able to name the main character after your child, you'll also be able to edit their features to look exactly like them!
We have a variety of plots to choose from so that you can find the perfect story for your little one.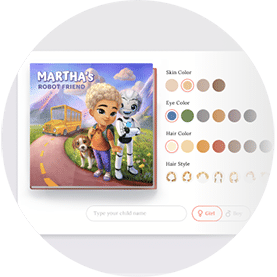 Choose the skin tone, eye color, and hairstyle of the main character
Your child is pictured inside the book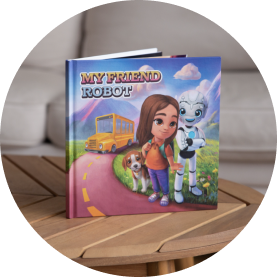 Write a special dedication and add a photo to the back cover
Crab Island
Send your child on a seaside summer adventure as they save the day
Taking care of the environment
Asking friends for help
Working together as a team
Embark on a summer mission with your child to help out newfound island friends. Your kids will jump into this story to enjoy some fun in the sun, skip waves, and build sand structures, while a whole gang of seaside inhabitants wriggle and crawl around the beach. Their mission will be to help everyone stay safe and have fun along with new summer beach friends. Together with some salty creatures who help save the day, your child will learn how to reach out to friends and keep the beach a safe, fun, summer spot to hang out and play at!
30 pages
8.5 x 8.5 inches
Softcover, Hardcover
Previous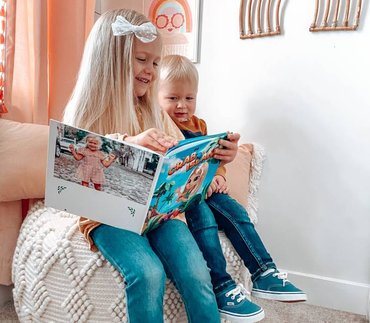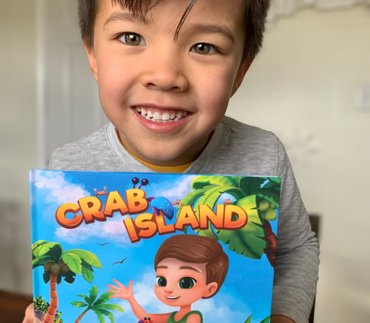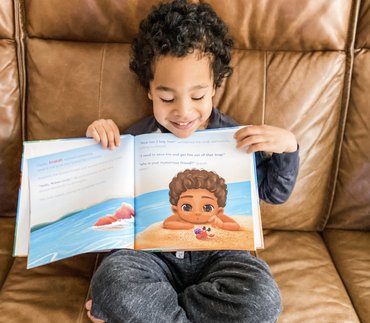 Next
My Friend Robot

Turn your child into a hero on a fantastic robot mission
Taking responsibility
Finding solutions to problems
Showing determination
Your child's robotic new adventure is about to launch as you power up their story through learning, making friends, and doing some homework, too. But unlike other kids, your child's top interests are technology, robotics, and science, especially robots. A robot left over from a Mars mission joins your child in an exciting after-school robotics hobby club! Help your child discover what makes some robots truly different from others, and discover the curious ability the Mars android robot has for learning new things and relating to people. And that's only the beginning of their electronically-powered robotic adventures!
30 pages
8.5 x 8.5 inches
Softcover, Hardcover
Previous
Next
Adventure With Om Nom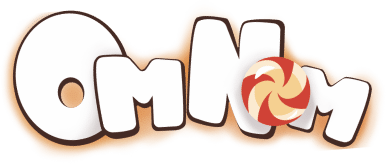 Fun-packed book in which your child makes friends with Om Nom from the Cut the Rope game
Working together as a team
Using the power of imagination
Helping others
Showing creativity
Your personalized book with Om Nom - the world-famous cute green monster from "Cut the rope" games and "Om Nom Stories" animated series. Open this book and dive into Om Nom adventures!
30 pages
8.5 x 8.5 inches
Softcover, Hardcover
Previous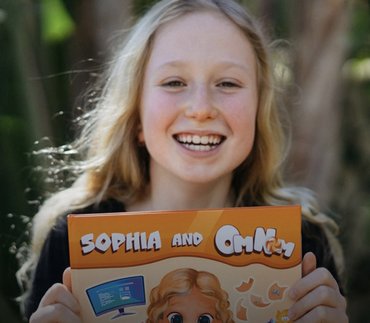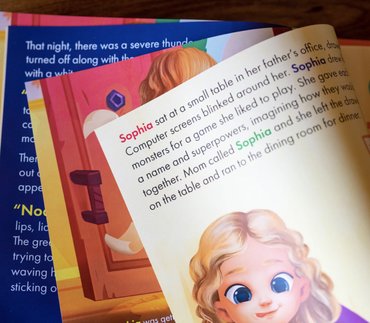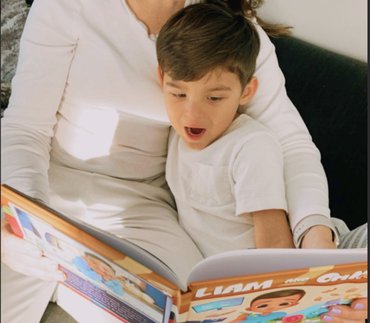 Next
How are you today?

Help your child learn to identify emotions
Emotional intelligence
Identifying feelings
This book was created in collaboration with a child psychologist to help your child learn to identify emotions and know what to do with them! Raising emotionally intelligent children is one of the best things you can do as a parent. Your guidance could be of great help when managing what your children feel and channeling it in a good way.
Lissarette Nisnevich is an early childhood professional who focuses on parental coaching along with child development and research and has helped develop this book's content. She's currently pursuing a Ph.D. in developmental psychology and owns a daycare and preschool in East Harlem, New York.
You may reach her and learn more about her work by visiting: Home | Lissarette.com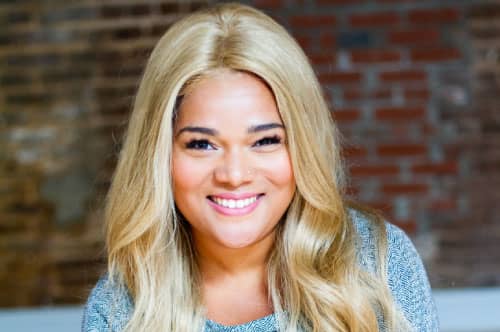 24 pages
8.5 x 8.5 inches
Softcover, Hardcover
Previous
Next
Happy Father's Day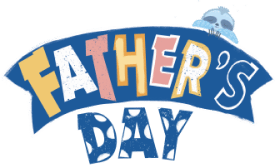 Personalize a special Father's Day gift
Perfect Father's Day gift
Express your heartfelt love and gratitude and remember all the things your dad has done for you throughout the years and continues to do every day. This book is dedicated to all the great dads out there!
30 pages
8.5 x 8.5 inches
Softcover, Hardcover
Happy Birthday Mom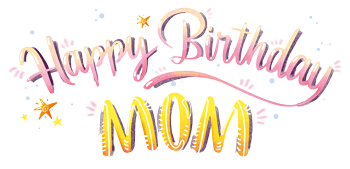 Personalize a special Mother's Birthday gift
Delightful birthday gift for Mom
A Happy Birthday book for your Mom to show what she means to you and make her have the best birthday ever!
30 pages
8.5 x 8.5 inches
Softcover, Hardcover
Personalized Gifts for Girls
Treat the special girl in your life to the perfect birthday or Christmas gift by offering them something personalized.
Through our personalized gifts, your child will be taken on a colorful adventure where they'll get to meet all sorts of characters with some very important lessons.
Featuring themselves as the main character as well as a photo of them on the back page, this personalized gift is sure to become a family favorite.