Perfect gifts for your grandchildren
Create a personalized book that stars your grandchildren as the main heroes of fascinating stories. The variety of plots allows you to choose a suitable gift for grandsons or granddaughters.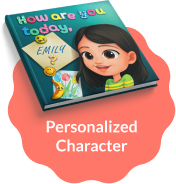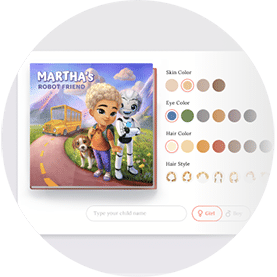 Choose the skin tone, eye color, and hairstyle of the main character
Your grandchild is pictured inside the book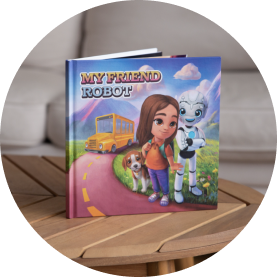 Write a special dedication and add a photo to the back cover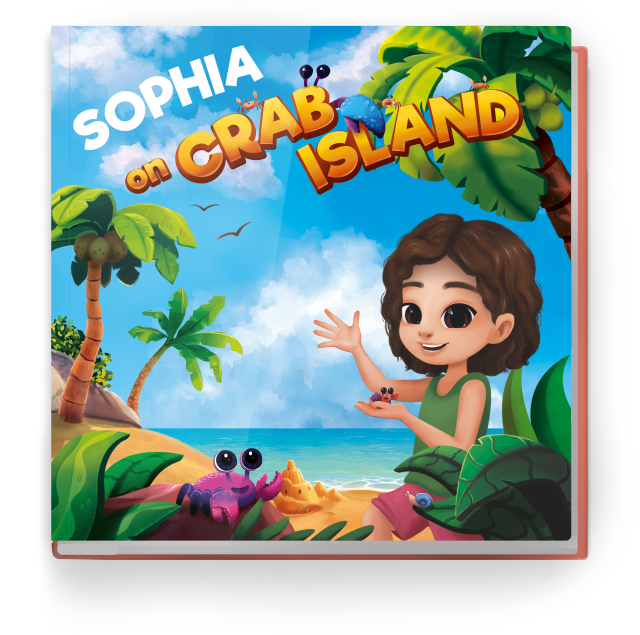 Crab Island

Send your child on a seaside summer adventure

Learn about taking care of the environment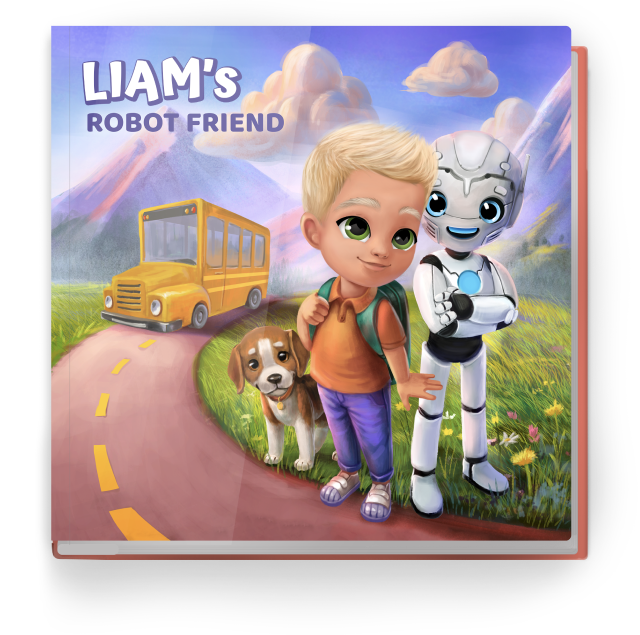 My Friend Robot

Make friends with Om Nom from the famous Cut the Rope game
Learn about working together as a team
Adventure With Om Nom

Turn your child into the hero of a fantastic robot mission

Learn about problem solving
See what other customers have said about us
Previous
Grandchildren are happy so am I!!
My grandchildren love reading their names and being a part of the story, although, the delivery took longer than expected
Awesome books, kid loves these & keep ask to read again & again!!!
Awesome books, my kid loves her personalized character. Highly recommend this book!
Pleasant to touch
The book is absolutely premium quality. Pleasant to touch cover and pages!
Great birthday gift!
I bought this book for my 6 year old niece as her birthday gift... she just loved it..
Next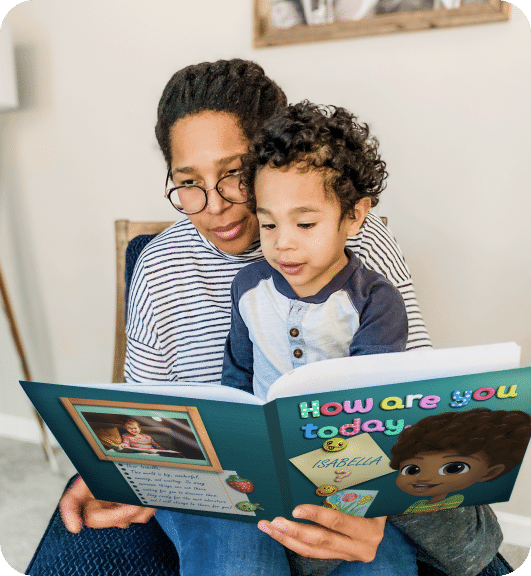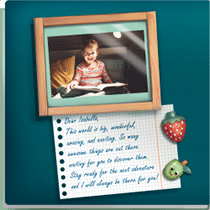 Pass Along Your Love
Add a personal dedication and a photo to the back cover of your book. Create a memory your child will treasure for years.