Personalized Children's Photo Books
Personalized photo books are a wonderful way to give a child a one-of-a-kind gift. After all, it doesn't get much more personal than a book in which they star as the main character!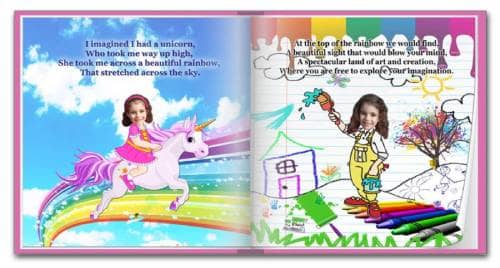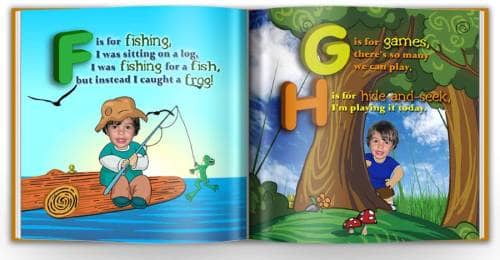 Create custom storybooks by simply uploading a photo of your child displaying their winning smile. Once you've done that, your personalized story books with photos will be printed and sent to your home!
A photo book is a great way to keep your child engaged in reading. There's nothing more thrilling than discovering what happens as they, the main character(and with their name and picture in the book), go on thrilling adventures, make astounding discoveries, and learn new information about the world.
$ 29.99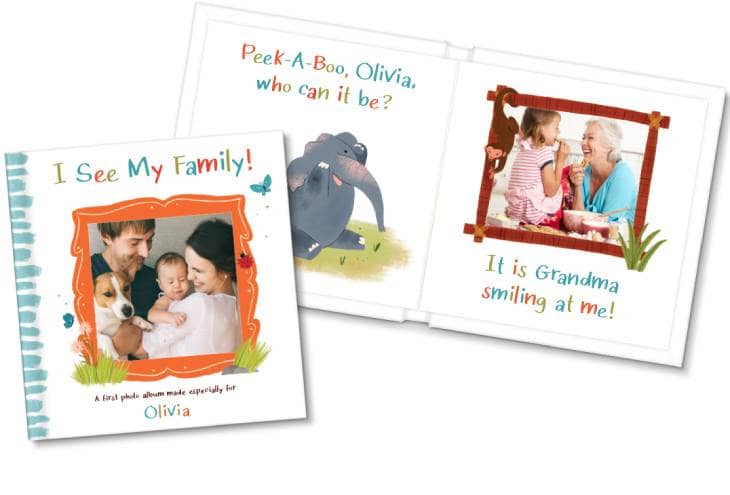 The perfect gift for the littlest of people in your life. This personalized board book for toddlers is a wonderful way for children to see their family members face to face in a world where doing so has often become a little difficult. Photo books are a beautiful way to teach your child about the people that love them and can also offer them familiar faces to look at when they start spending the day at kindergarten.
$ 34.99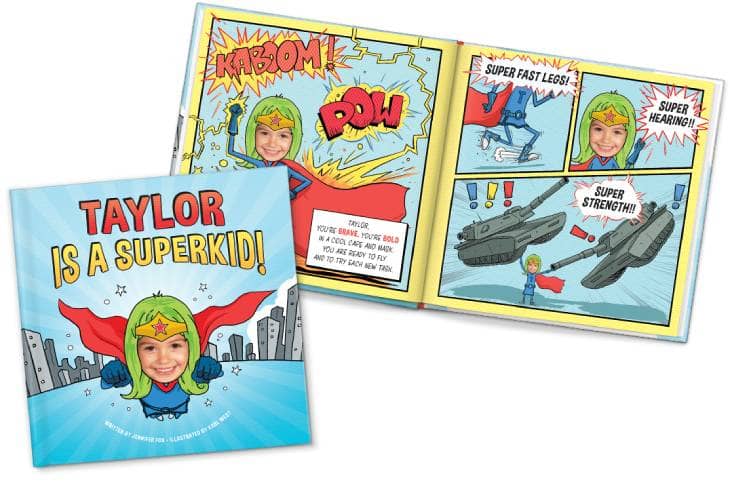 This is a superhero book like no other. Not only will your child discover what happens as they, themselves, become the superhero, but you'll also be able to create their very own superhero name to be used throughout the story! With special powers, your child will soar into new heights of confidence and creativity as they witness all the wonderful things that their superhero self can accomplish.
$ 38.99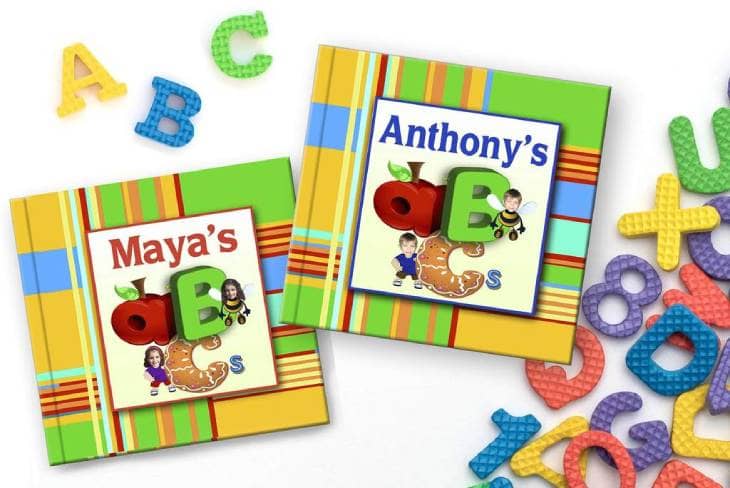 Learning the ABCs is less struggle and much more fun when there's a picture of your face to connect with and learn from. Your little one will see themselves riding an elephant, stuck inside a cookie jar, and flying through the sky like a buzzy bee in this personalized and colorful ABC book. The in-house artists even adjust the colors to complement your child's skin tone!
$ 38.99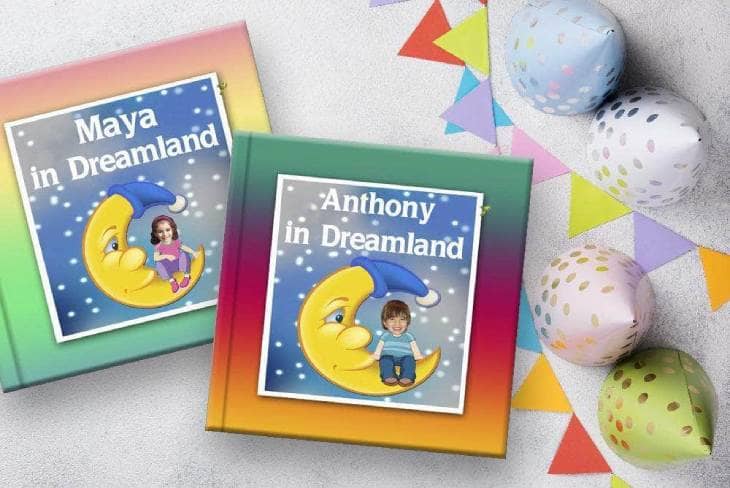 Do you have a child with a wonderful sense of adventure? Well in this book, they'll be able to go on countless adventures all in the space of one day! From living in a waffle house, to riding unicorns, to snorkeling in the garden, this book will take your child on an adventure through dreamland and all of the things that become possible when they sleep.
$ 34.99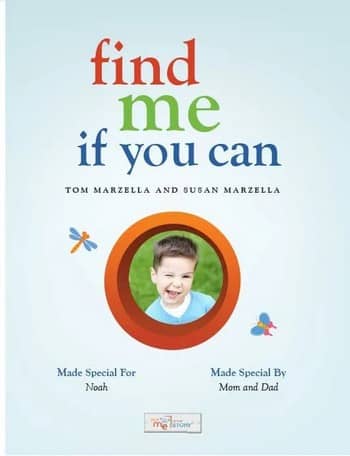 A personalized adaptation of 'Where's Waldo', this book promises lots of laughs as your child searches to find their face amongst a selection of other people! This is a great book to teach younger children how to recognize themselves as well as to promote focus and concentration in preschool-aged children. The best part is that you can make this a family book by including photos of up to 3 children! Watch whilst your kids bond as they race to find their own faces first.
$ 34.99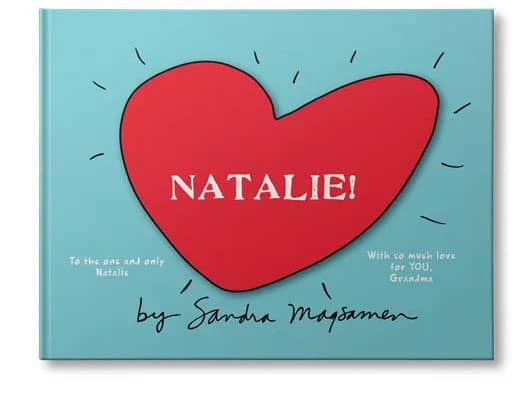 This book shows children all of the wonderful ways to celebrate life as well as the many beautiful qualities that they have. It's a book to inspire and encourage them to explore everything that they can about this extraordinary thing that we call 'life'! This personalized photo book features fun poems on every page alongside images of your child captured as the star of the story.
$ 49.99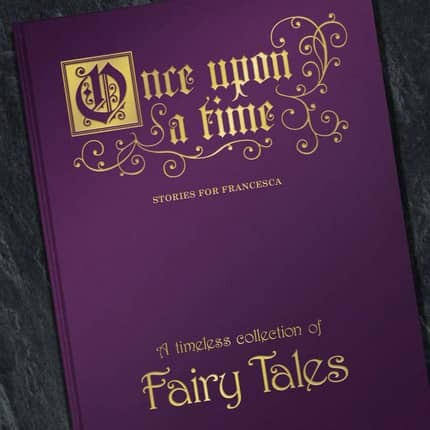 Keep magic alive with this personalized book of fairytales. This collection is a wonderful keepsake that your child will treasure for years. And what makes it even better? You can add your favorite photo of your child to the back page! Including stories such as 'Goldilocks and the Three Bears', 'Little Red Riding Hood', and 'Cinderella', it includes some of the most magical stories to grow up with. We're sure that parents will love this book just as much as kids!
$ 29.99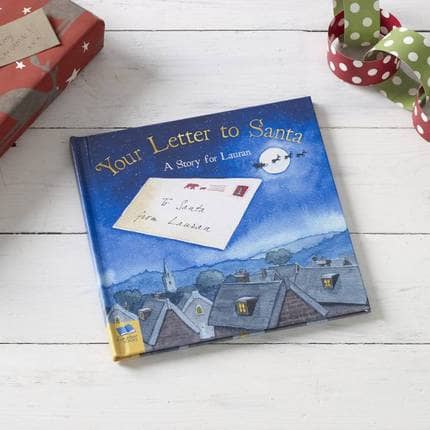 Watch as your child follows their letter to Santa all the way to the North Pole in this Christmas story! And who knows? Maybe they'll even get a letter back… As well as seeing their name printed throughout the entire book, your child will have their own photo added to the back page of the story to make it even more personal. This one's sure to be a favorite in the lead-up to the most celebrated holiday of the year!
$ 24.99
Bring your child's favorite movie characters to life in a personalized Disney book that features your child. Personalized Disney books are ideal gifts for children who love Disney movies, reading, or both! While most personalized Disney books feature your child's name and a short dedication, some of them also feature your child as a character in the story!
10. Personalized seek-and-find books
Personalized seek-and-find books are special gifts for children of all ages. Children don't even need to know how read to enjoy the magic found in these books. Personalized seek-and-find books are themed and will guide your child in finding various objects and people on each page.
$ 36.99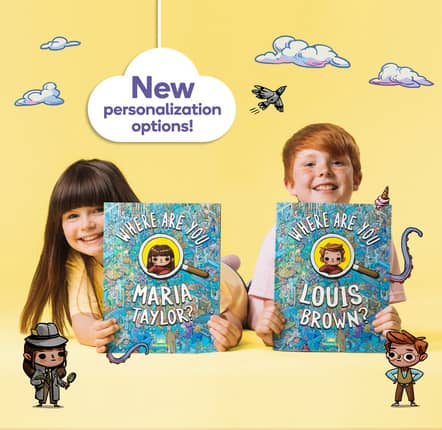 Although most people are familiar with the classic Where's Waldo? books, have you ever seen a version featuring the reader as the character that is hidden in the book? Children love looking at photos of themselves. Can you imagine their joy at receiving a book that they can search through to either find their face in a sea of people or discover themselves doing interesting things in various locations?
Personalized story Books
Personalized books for children make reading just that little bit more fun. After all, stories are so much easier to connect with and relate to when you're featured as the main character! Whether your wish is for your child to believe in themselves, grow in confidence, or begin to understand just how much you love them, a personalized storybook is a great place to start.
When children recognize themselves in a storybook, it becomes much easier to understand the message hidden in the words. And not only that, but personalized books help to encourage a love of reading, improve language and vocabulary acquisition, and build self-esteem.
Our personalized books represent just how much we value the world of storytelling and imagination. Our biggest wish is for your child to become so engrossed in reading that they become a lifelong learner with a hobby that improves their wellbeing every day. At LionStory, we feature your child as the main character in the hope that they'll connect on a deeper level with the meaningful messages that we've threaded through the words on each page.
The wonder of personalized books is that they teach your child about the world in a way that feels as though they're experiencing new adventures every day from the comfort of home!