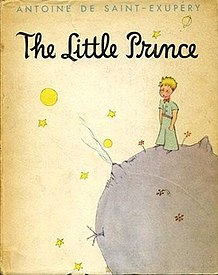 Reading is one of the best activities you can do with your child. It not only helps them develop essential literacy skills but also promotes creativity, imagination, and critical thinking. As we move into 2023, it's the perfect time to introduce your child to some new books that will inspire their imagination and encourage them to think outside the box.
In this article, we'll highlight five books that are perfect for reading with your child in 2023 to promote creativity and imagination. From classic tales to modern favorites, these books will capture your child's attention and spark their imagination.
Top 5 Must-Read Children's Books of 2023:
1. "The Little Prince" by Antoine de Saint-Exupéry
This classic tale tells the story of a young prince who travels from planet to planet in search of friendship and understanding. The book's beautiful illustrations and thought-provoking storyline encourage children to think deeply about the world around them and to explore their own inner worlds of imagination and creativity.
2. "The Secret Garden" by Frances Hodgson Burnett
This classic novel tells the story of Mary Lennox, a young girl who discovers a secret garden and transforms it into a beautiful paradise. The book's themes of nature, imagination, and growth inspire children to use their creativity to find beauty in unexpected places.
3. "The Phantom Tollbooth" by Norton Juster
This fantastical adventure follows the story of Milo, a young boy who embarks on a journey through a magical kingdom. Along the way, he encounters a host of quirky characters and challenges that require him to use his imagination and problem-solving skills. This book encourages children to think critically and embrace their own unique creativity.
4. "The Miraculous Journey of Edward Tulane" by Kate DiCamillo
In this heartwarming tale, a porcelain rabbit named Edward Tulane goes on a journey of self-discovery and learns the true meaning of love and loss. The book's themes of empathy, resilience, and self-discovery encourage children to explore their own emotions and imagination.
5. "The Little Engine That Could" by Watty Piper
This classic children's book tells the story of a small train that overcomes obstacles by believing in itself and its abilities. The book's message of perseverance and self-confidence encourages children to use their creativity and imagination to overcome challenges and achieve their goals.
Conclusion
Encouraging your child's creativity and imagination is essential for their growth and development. Reading together is a great way to nurture these skills and create cherished memories with your child. By reading the five books we've highlighted in this article, you can help your child explore new worlds, imagine new possibilities, and develop a lifelong love of reading.
Remember, reading with your child is not just about improving their literacy skills; it's about bonding with them and fostering a love of learning and exploration. So, pick up one of these books and start reading with your child today. Or choose personalized storybook on our bookshelf and make a unique gift for your kid!
---
FAQs
1. Why is reading important for children's creativity and imagination?
Reading exposes children to new ideas, perspectives, and worlds. It encourages them to think critically and imaginatively, and it helps them develop essential literacy skills that will serve them throughout their lives.
2. Can reading with my child help them develop creativity and imagination?
Absolutely! Reading with your child is one of the best ways to encourage creativity and imagination. As you read together, ask your child questions, encourage them to make predictions, and help them explore the world of the story.
3. Are these books appropriate for children of all ages?
These books are appropriate for children of varying ages, though some may be better suited for older children. As always, it's important to use your own discretion when selecting books to read with your child.