The magic of Christmas can be so wonderfully illustrated in children's books. From Christmas characters to dinosaurs, from unwrapping presents to the original story of Christmas, there's a whole world of seasonal stories just waiting for your little one.
Children's Christmas storybooks are a wonderful way to share special moments as a family, and we've selected 30 of the very best Christmas books for kids to help you do just that. Our most-loved stories can be passed from generation to generation, sharing the magic of books as well as promoting sustainability.
Disclosure: The products included in this list are not sponsored or affiliated, and have been selected by our blog writer. The mentioned prices reflect prices at the moment of publishing the article. 
---
1. Grumpy Badger's Christmas – Paul Bright, $15.52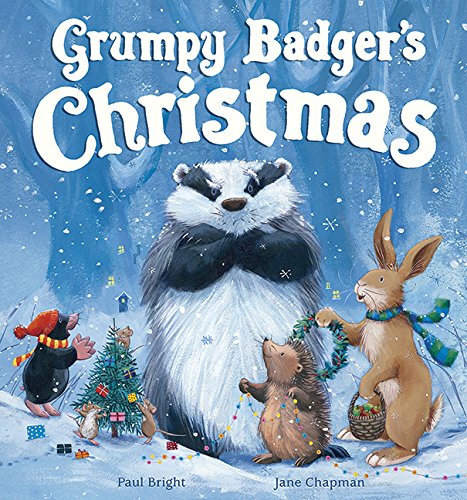 This story tells the tale of a grumpy badger who wants nothing to do with Christmas and the festivities going on in his woodland home. All badger cares about is the food that he has carefully prepared and stored to be ready for when he wakes up from hibernation. It's not until a Christmas disaster almost strikes that Grumpy Badger finally uncovers his Christmas spirit and runs to the rescue!
---
2. 'Twas The Night Before Christmas – Clemente Clark Moore, $8.57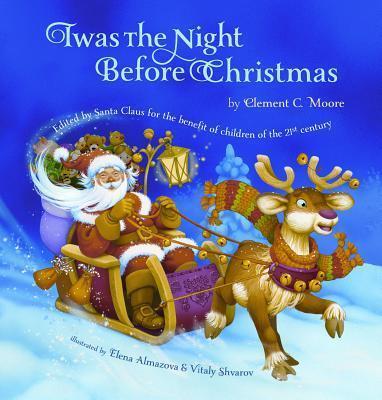 This classic story is loved by adults and children alike, and is sure to ignite lots of Christmas excitement! Using beautiful language and rhyme, this story tells of a Dad who accidentally spots Santa Claus coming down their chimney.
---
3. How The Grinch Stole Christmas – Dr. Seuss, $9.31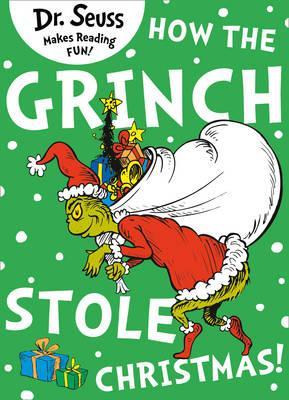 The Grinch hates Christmas and has no interest in getting along with anybody. To dampen the  Christmas spirit he tries to steal Christmas but learns a valuable and life-changing lesson in caring for people along the way.
---
4. The Christmas Tale of Peter Rabbit – Emma Thompson, $14.00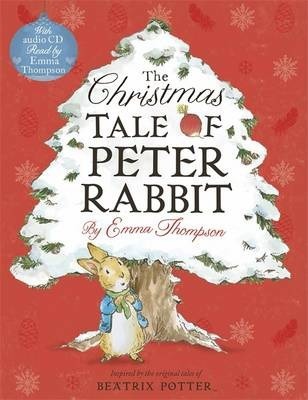 Join Peter Rabbit and his cousin Benjamin as they befriend a turkey named William. Everyone is excited for Christmas until they realize that William is supposed to be Mr. McGregor's Christmas dinner! Luckily they manage to hide him just in time and enjoy a wonderful dinner of vegetables together.
---
5. Oh No, Mr. Snowman – Make Believe Ideas LTD, $6.71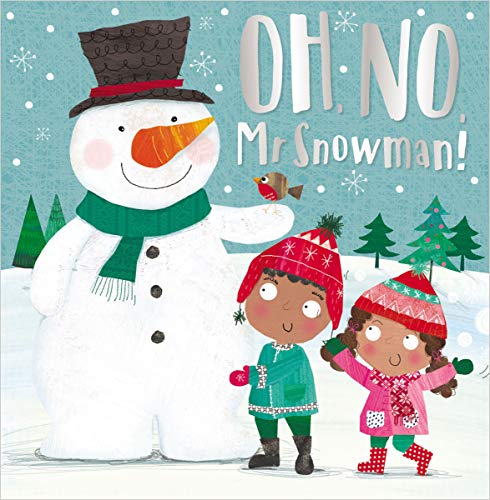 'Oh No, Mr. Snowman' is all about a snowman who keeps coming inside the house and accidentally freezing everything! The bath turns to ice, the towels turn solid, Mr. Snowman leaves a very cold trail wherever he goes. Children can join in by shouting "Oh no, Mr. Snowman, you can't come in here!".
---
6. Santa's Little Helper – Angela McAllister, $4.36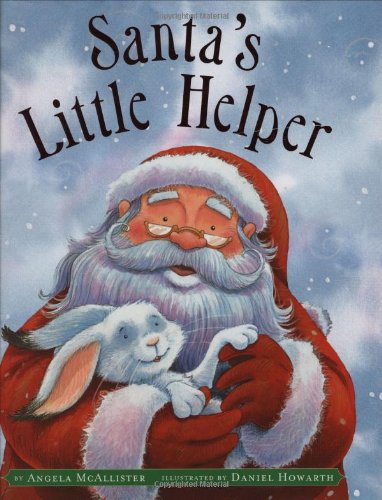 Snowball the rabbit finds it very hard to sit still, he's just too excited! But one day, whilst playing hide and seek, he falls asleep inside Santa's sleigh. It turns out that his inability to stay still makes him the perfect Christmas helper, and he helps Santa to deliver the presents before returning home to his family.
---
7. Pick a Pine Tree – Patricia Toht, $9.31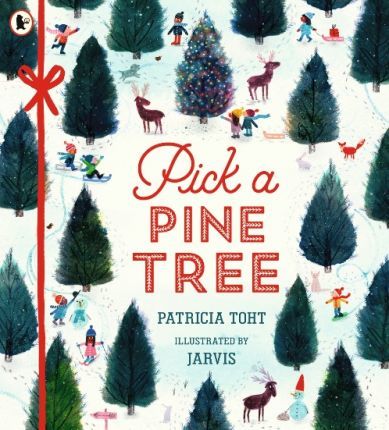 A wonderful story all about the excitement in the build-up to Christmas, and it all starts with picking out the perfect Christmas tree!
---
8. All I Want for Christmas – Rachel Bright, $7.76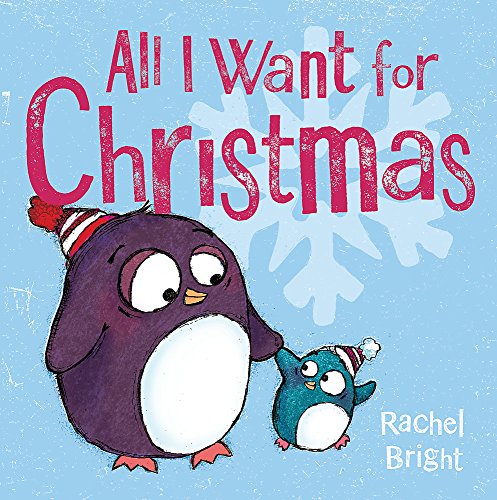 Little Penguin is so excited about Christmas, after all, there's so much fun to be had! Decorating trees, writing a letter to Santa, wrapping presents. Little Penguin and Big Penguin soon learn that love is the best gift of all.
---
9. Last Stop on the Reindeer Express – Maudie Powell-Tuck, $10.64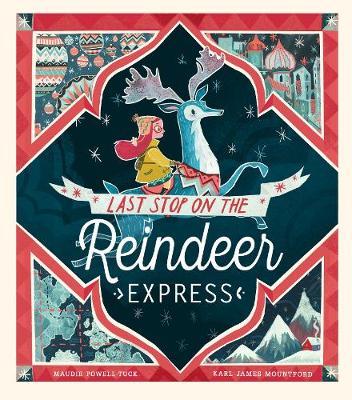 The perfect story for any child missing a parent at Christmas time. Mia goes on an adventure through a mysterious world that she finds inside a postbox! Over seas and through starry skies, Mia goes on a wonderful journey to find something very special at the end.
---
10. Robin's Winter Song – Suzanne Barton, $9.31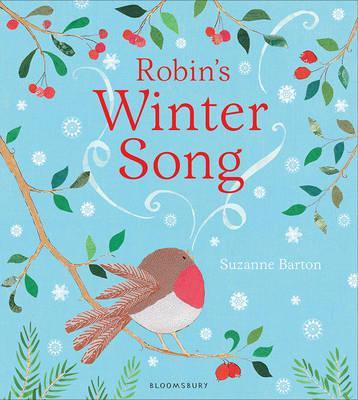 Robin doesn't like the sound of Christmas, it's his first winter and as he watches birds flying south and squirrels burying food he starts to worry a little. That's until the snow arrives…
---
11. Dream Snow – Eric Carle, $10.30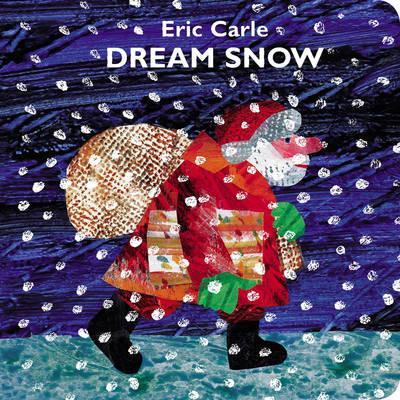 Farmer has 5 animals called One, Two, Three, Four, and Five. One night he dreams that his animals become covered in snow, and wakes up to see that his dream has come true! He wraps up warm and delivers presents to his farm animals. Now available as a board, lift-the-flap book!
---
12. A Christmas Carol – Charles Dickens, $6.99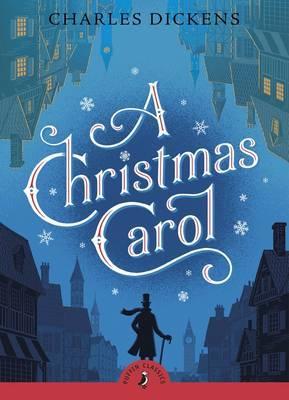 The ultimate Christmas story to share as a family, Ebenezer Scrooge is miserable and not interested in Christmas. This story tells the tale of Scrooge learning some very important lessons about love and kindness.
---
13. Bear Stays Up for Christmas – Karma Wilson, $8.03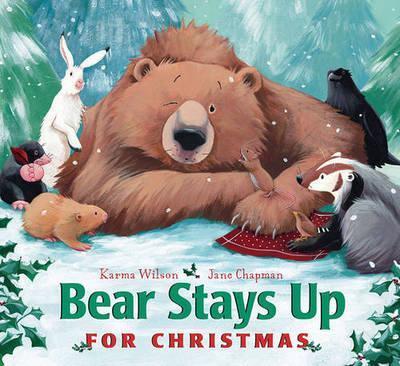 Bear's friends are desperate for him to stay awake so that he can celebrate Christmas with them! They ask him to help them find a tree, bake a cake, hang up stockings and sing Christmas songs. Bear soon sees the beauty of staying awake for the festivities.
---
14. Dear Santa – Rod Campbell, $9.31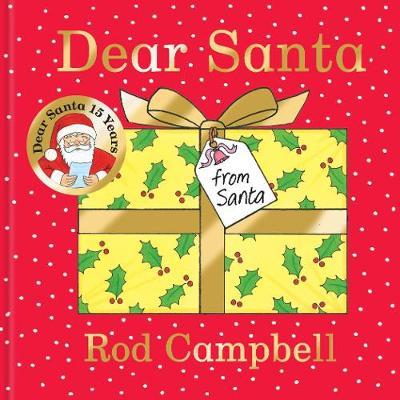 This is one of the very best Christmas books for toddlers – lift the flaps to unwrap a present on every page and follow Santa as he searches for the best gift of all.
---
15. Stick Man – Julia Donaldson, $20.73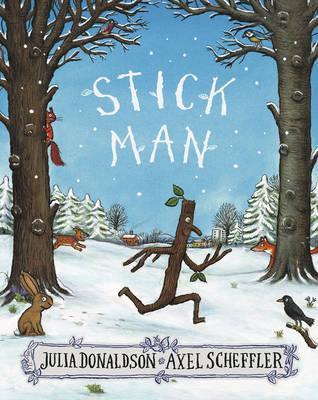 Stick Man becomes separated from his family tree and goes on a whirlwind adventure to try and find them again! A dog wants to play with him, a swan wants to use him to build her nest, will he find his family again?!
---
16. That's Not My Elf – Fiona Watt, $22.65
This Christmas picture book is a wonderful addition to the touch-book 'That's not my…' collection. It's an interactive book to teach younger children all about elves, different textures, and the vocabulary that goes with it.
---
17. Room for a Little One – Martin Waddell, $12.29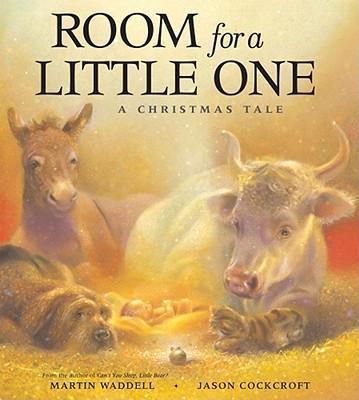 Kind Ox spreads the message of kindness by offering cold animals a place to sleep in his barn at night. Eventually, Donkey arrives with a very special pair looking for a place to stay.
---
18. The Christmasaurus – Tom Fletcher, $9.31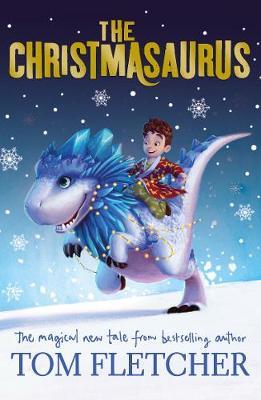 'The Christmasaurus" tells the story of William Trundle and the dinosaur that he meets one Christmas eve. Follow them on their magical, snowy adventure and discover the magic of Christmas.
---
19. A Boy Called Christmas – Matt Haig, $9.31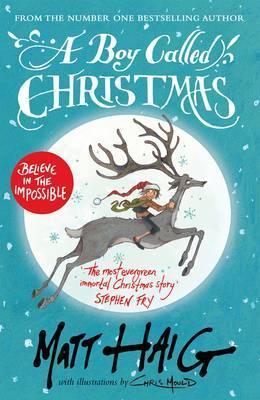 This is the story of a boy who believes in magic – it's a tale to teach children that nothing is impossible.
---
20. The Snowman – Raymond Briggs, $10.64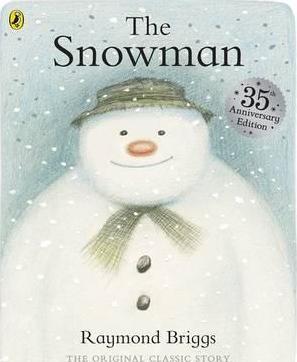 The classical picture book that brought Christmas to us as children. The snowman comes to life, taking the boy that built him on a magical adventure to meet Santa Claus.
---
21. The Empty Stocking – Richard Curtis, $10.64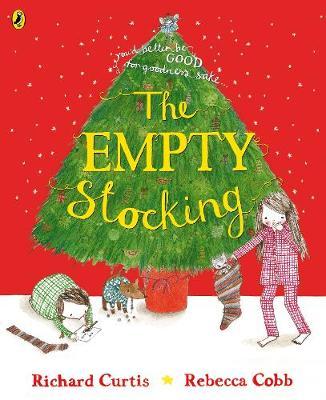 Sam and Charlie are worried about being on the naughty list this year, after all, they haven't exactly been good! But when Santa makes a mistake, it's up to them to help him save Christmas.
---
22. A Christmas Memory – Truman Capote, $3.95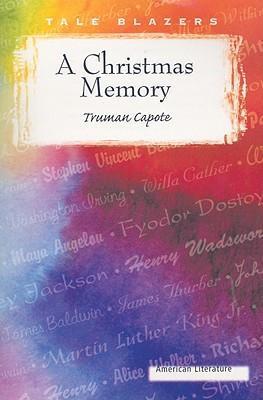 A short story for older children, all about the author's memory of his own childhood and Christmas traditions.
---
23. A Christmas Wish – Barbara Horspool, $13.63 (hardcover)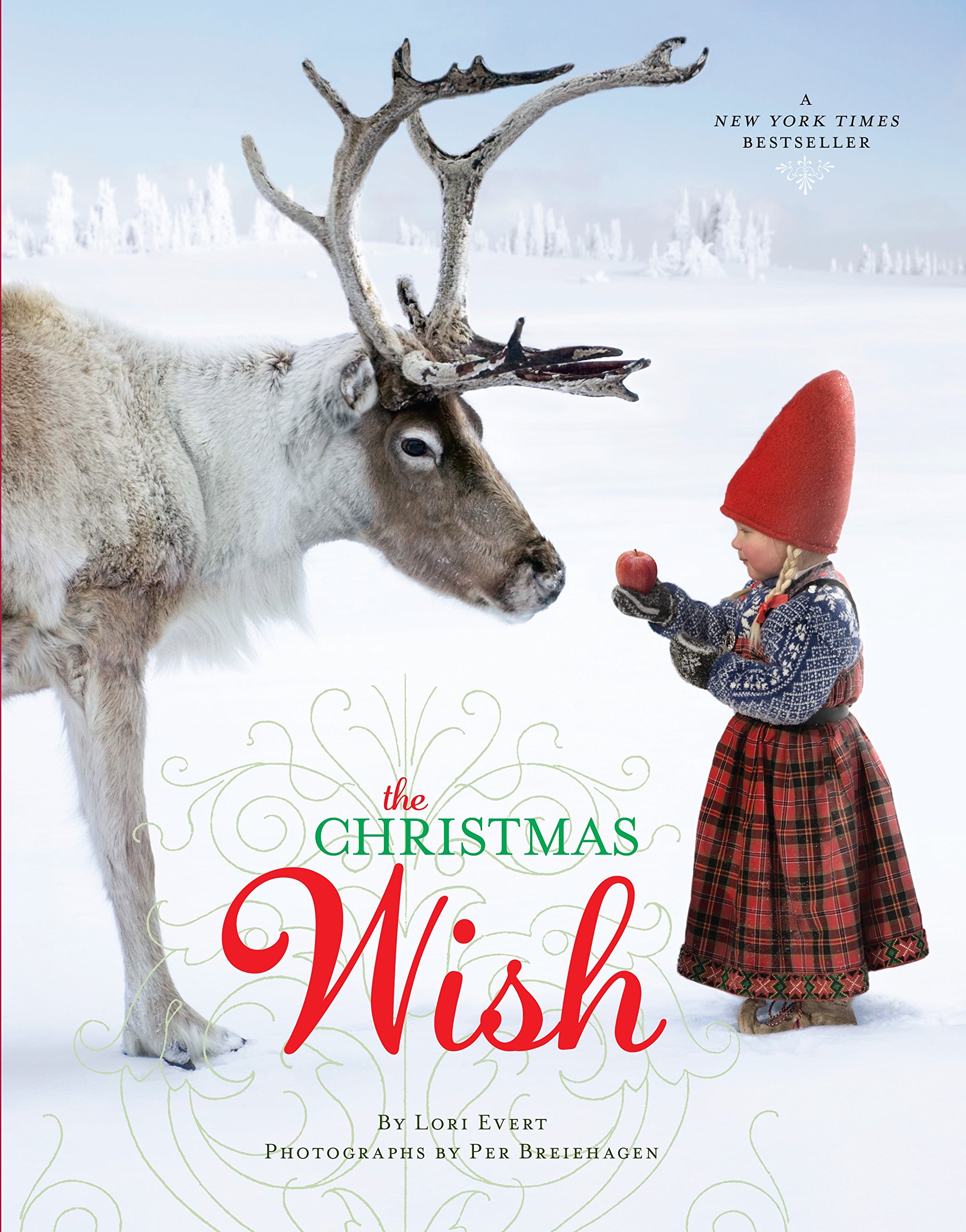 The brave story of a penguin and polar bear who venture into the snow to find one another. This is a story of courage, friendship, and Christmas. It's the perfect story with beautiful illustrations to read in the lead up to the big day and beyond.
---
24. The Very Hungry Caterpillar's Christmas Eve – Eric Carle, $10.64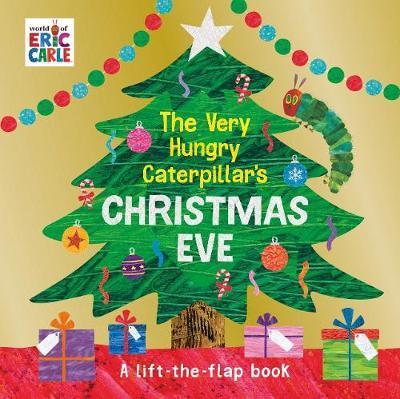 This lift-the-flap story is a great Christmas book for toddlers who want to help The Hungry Caterpillar find what he is looking for on Christmas Eve.
---
25. The Jolly Christmas Postman – Allan Ahlberg & Janet Ahlberg, $21.63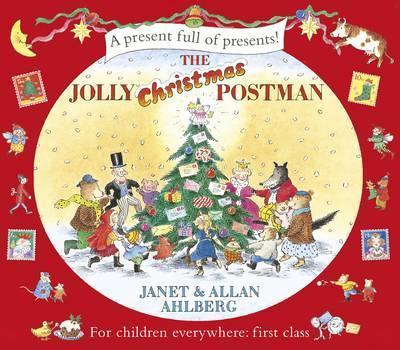 Help the Christmas postman to deliver presents to a whole host of fairy tale characters. There's a jigsaw for Humpty Dumpty, a 'Beware' game for Little Red Riding Hood, and a special card for Baby Bear.
---
26. The Miracle on Ebenezer Street – Catherine Doyle, $17.29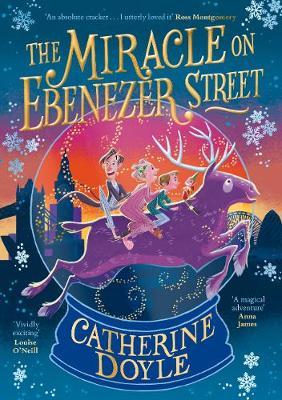 About to spend another Christmas without his mum and with a dad who is stuck in his work, George finds an interesting snowglobe. The same night, George and his Dad are swept upon an adventure that explores past, present, and future Christmases.
---
27. There's an Elf in Your Book – Tom Fletcher, $12.32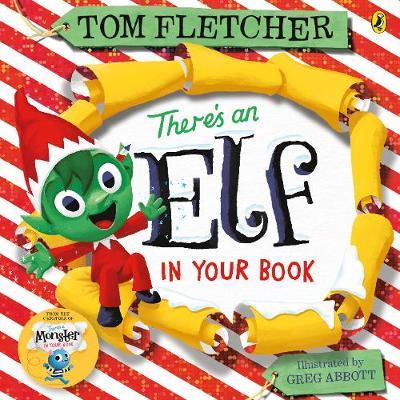 A mischievous elf has found its way into your book! This elf will take you on a 'nice list test' to find out if you've made the cut this year!
---
28. Father Christmas's Fake Beard – Terry Pratchett, $17.29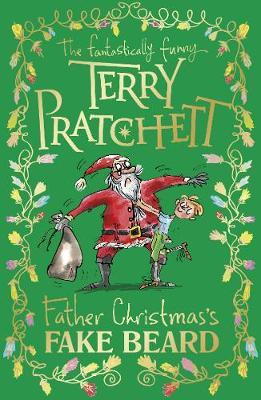 A collection of Christmas stories that each tell the story a little bit differently. Exploding mince pies, real partridges in pear trees, and Father Christmas's fake beard…what other interesting stories are there to explore?!
---
29. Christmas With the Savages – Mary Clive, $2.17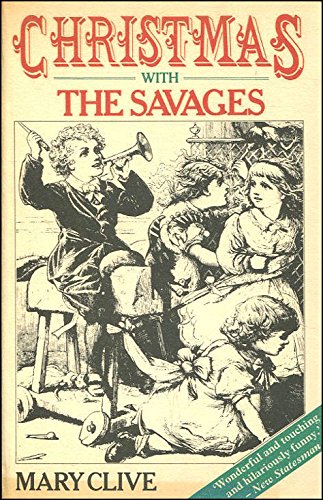 This story is based on real events and is a wonderful addition to our list of Christmas books for kids that can be read by you in the lead up to Christmas, or by older children who love to read alone. Find out all about how one young girl spends her Christmas during the reign of King Edward VII.
---
30. A Christmas Story – Brian Wildsmith, $6.86
A little girl and donkey travel to Bethlehem in the retelling of the Nativity. This Christmas book for kids is the ideal introduction to where the traditions of Christmas originated.
---
Why not make the gift of your children's book even more exciting by using it as the object of a treasure hunt?! Our Young Wizard Christmas Quest is a free printable that can be set up in minutes and will have your little ones following clues and finding answers on an adventure around the house.