Mother's Day is a special occasion to celebrate the most important woman in our lives, our mothers. It is the perfect time to show her how much we appreciate and love her. If you're struggling to find the perfect gift for your mom, look no further than personalized books.
Books have the power to transport us to evoke emotions that stay with us forever. And when it comes to personalized books, they add an extra touch of thoughtfulness that shows your mom how much you care. In this article, we've rounded up 3 personalized Mother's Day book gifts that will make your mom smile.
Why Personalized Books Make Great Mother's Day Gifts?
Books have a unique ability to evoke emotions, and leave a lasting impact. When it comes to gift-giving, books are a thoughtful and personal option that show the recipient that you put effort into finding a gift that speaks to their interests and preferences. To get the free gift please visit twinkl and download your own Happy Mother's Day Colouring Card! Personalized books take it a step further by adding a personal touch that shows the recipient that you truly care about them. Mother's Day is the perfect occasion to give your mom a personalized book that she will cherish for years to come.
The power of books: Reading can also have a positive impact on our mental health, reducing stress, and improving our cognitive function.
Personalization adds thoughtfulness: Personalized books take the thoughtfulness of a book gift to the next level. By adding a personal touch like your mom's photos or personal dedication, you show her that you put effort into creating a gift that is unique to her. Personalized books also have sentimental value, making them a keepsake that your mom will treasure for years to come.
3 Personalized Mother's Day Book Gift Ideas

Mommy, I love you so much!
Personalized keepsake book for Mommy. Create a customized Mother's Day keepsake book and fill it with your love and wishes to make a treasured keepsake.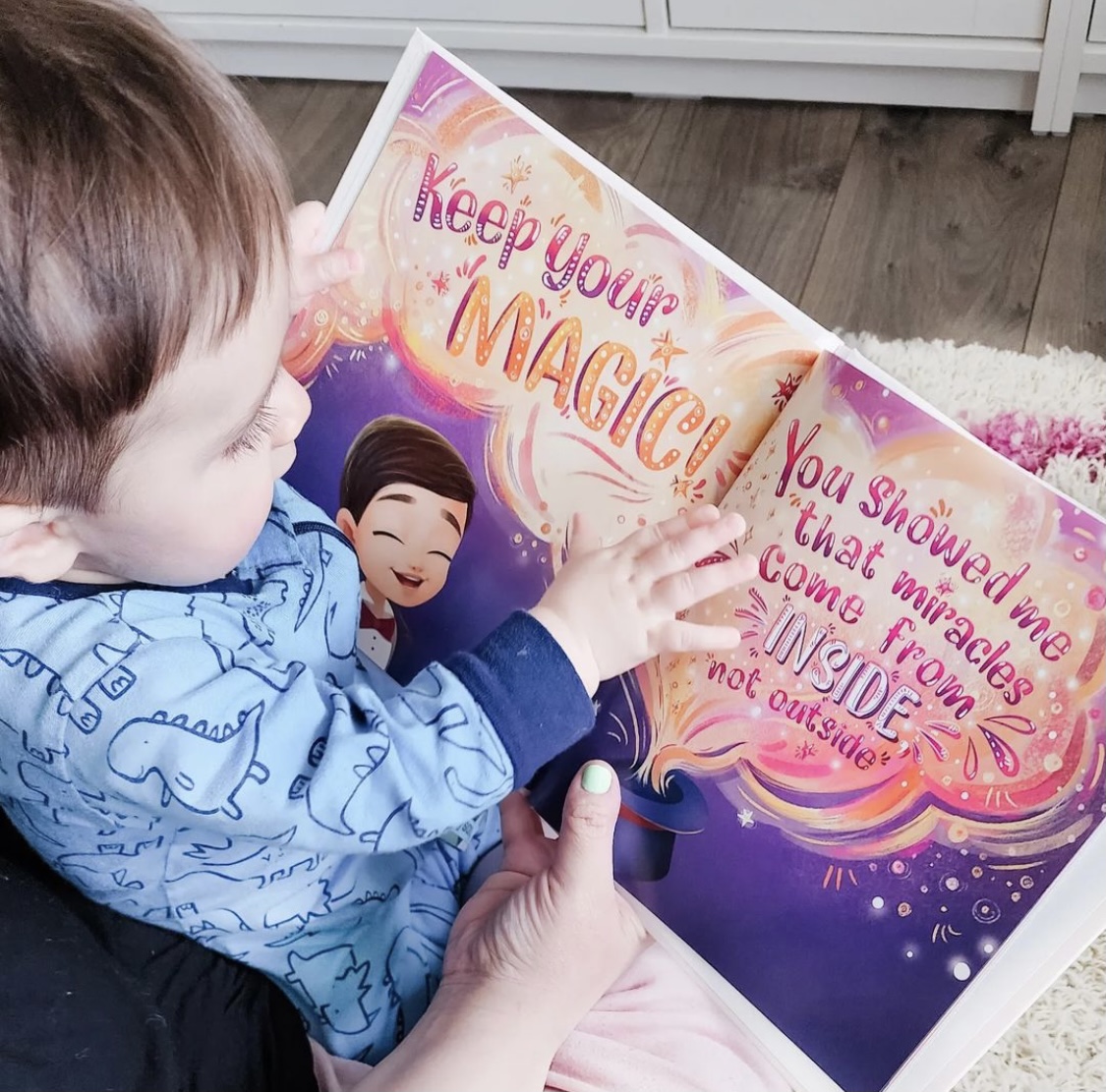 My Magic Book for Mom
Marvelous personalized book for a magical Mom. Show her how special and loved she is. Smiles, hugs, and melting hearts are guaranteed!

Happy Mother's Day
Make your mom feel special this Mother's Day and show how much you love her. This book says everything you want to say to your mom that you cannot find the right words for. Filled with touching wishes and beautiful illustrations on each page.
Conclusion
Personalized books make the perfect Mother's Day gift. They show your mom that you put thought and effort into finding a gift that is unique and special to her. Whether you choose a personalized love story book, photo book, or children's book, your mom is sure to cherish it for years to come. We will use the highest-quality materials and printing options to ensure that your gift is top-notch. So this Mother's Day, make your mom smile with a personalized book gift from LionStory that truly shows how much you care.
---
FAQ's about Personalized Mother's Day Gifts
Are personalized books expensive?
Not necessarily. We have many affordable options for personalized books, depending on the type of book and cover option you choose.
How long does it take to create a personalized book?
Our books will be delivered to you within 4 working days after ordering in Dubai.
How do I ensure the quality of the book?
LionStory has a lot of positive reviews and customer feedback. You can check TrustPilot, for example. We offer high-quality materials and the best printing options on the market.