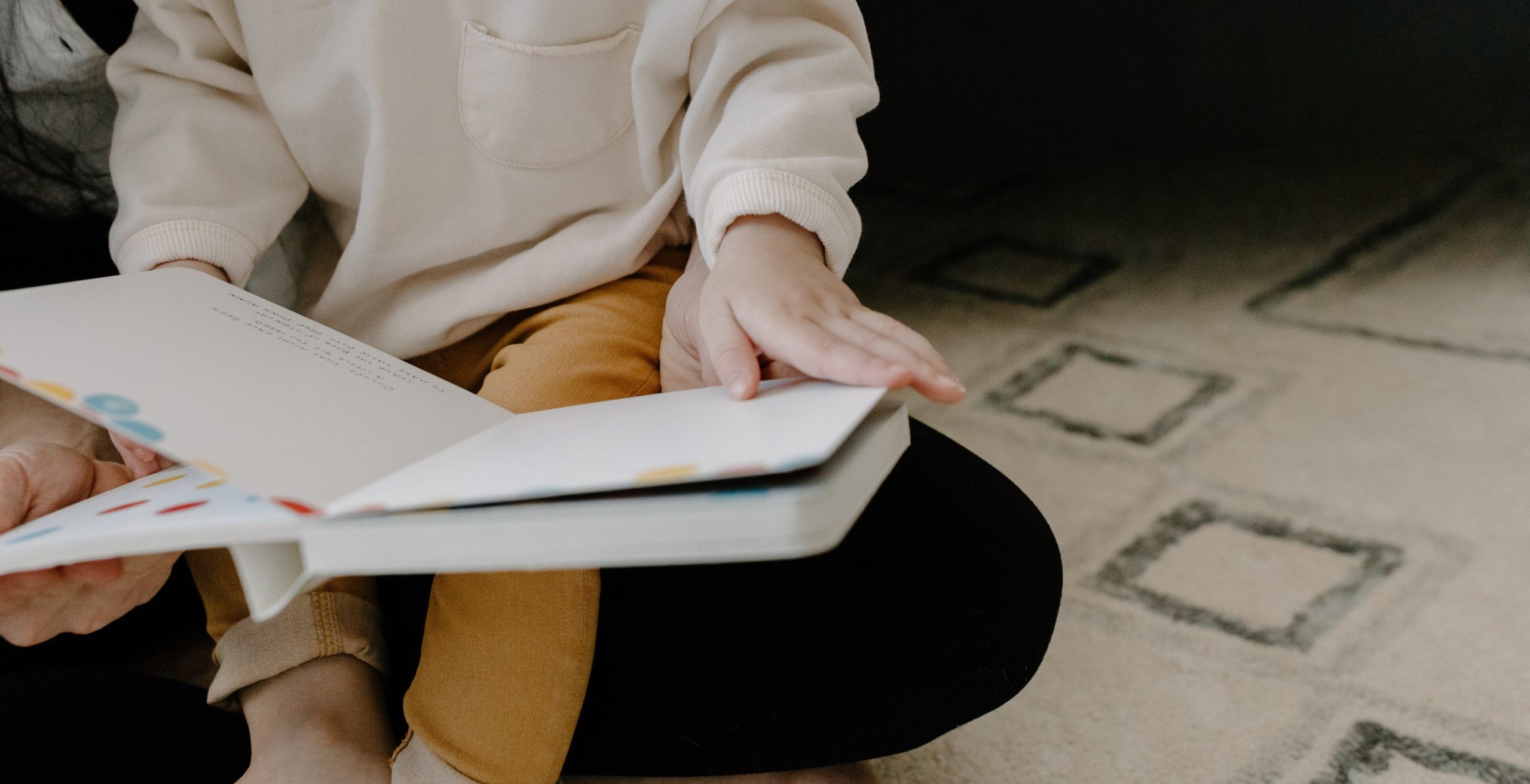 When we teach children about sustainability from a young age, we help them to develop important habits as they grow as individuals. Bringing sustainable living into the home and adding it into our daily routines is the easiest way to do this! Books about sustainability can be read as part of storytime or during your child's bedtime routine to ignite an excitement for looking after planet Earth.
Learning about our planet and how to look after it is one of the best gifts that we can give to our children – after all, this planet is their home! And we all play a part in ensuring that it survives and thrives.
In this post, we'll look at a few easy ways to teach children about eco-friendly practices and caring for our planet, as well as 10 of the best books about sustainability for children.
Disclosure: The products included in this list are not sponsored or affiliated, and have been selected by our blog writer. The mentioned prices reflect prices at the moment of publishing the article.
---
How to teach children about sustainability
Teaching sustainability can be a lot of fun and a great way to foster eco-friendly habits. Here are some easy ways to teach children about sustainability and the importance of looking after our planet:
Read storybooks about sustainability and climate change.
Visit and buy from a sustainable farm.
Take them with you to the grocery store and talk about the difference between organic and non-organic food.
Practice recycling at home and get them involved at every opportunity.
Grow a vegetable garden together.
Spend more time in nature and discovering beautiful outdoor spots.
Introduce 'meat-free Mondays'.
Talk about the importance of saving water and show them how to do it – lowering the pressure of the shower, turning the tap off whilst brushing their teeth, using leftover water for the plants.
---
10 books about sustainability for children
Here are 10 of the best books for children about sustainability. Each one teaches children about the importance of caring for our world in a fun and gentle way and will be loved by all ages!
---
1.   Crab Island – Lion Story, $42.00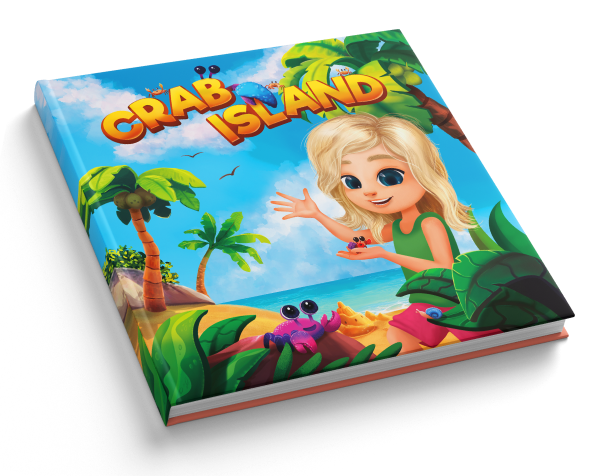 Go on a mission to the beach and discover new island friends! This story can be personalized so that your child plays the leading role in this adventure of fun in the sun, skipping waves, and building sandcastles, all whilst learning the importance of staying safe at the beach.
Learn about the power of teamwork and how it can help to keep the beach clean, safe, and fun for everybody!
---
2. The Lorax – Dr. Seuss, $16.34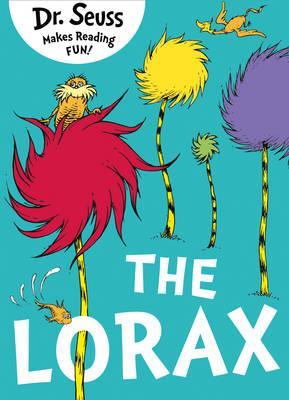 The original eco-warrior of the fiction world, The Lorax is trying to save the Truffula trees from being cut down.
The light-hearted storytelling and clever rhymes make 'The Lorax' a book that children will easily learn from and love. Use this book to learn about the danger of deforestation and the importance of standing up for our planet.
---
3.   The Earth Book – Todd Parr, $14.65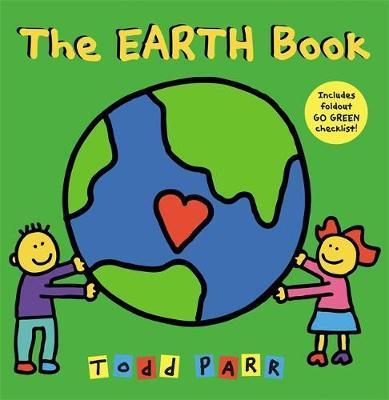 Let's learn how small actions can make a BIG difference with 'The Earth Book'. Written with playfulness and sensitivity, this book teaches us all about how we can make the Earth feel good.
The best part? The entire book is sustainable and printed entirely with recycled materials. Included in 'The Earth Book' is a poster with little tips for how to be 'green' and make sustainable choices every day.
---
4. A Forest – Marc Martin, $12.32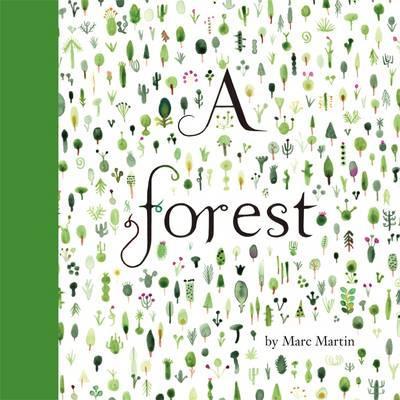 Learn about the disastrous consequences of deforestation in 'The Forest'. A simple and powerful story about the realities of the destruction of wildlife.
---
5. 10 Things I Can Do to Help My World – Melanie Walsh, $10.73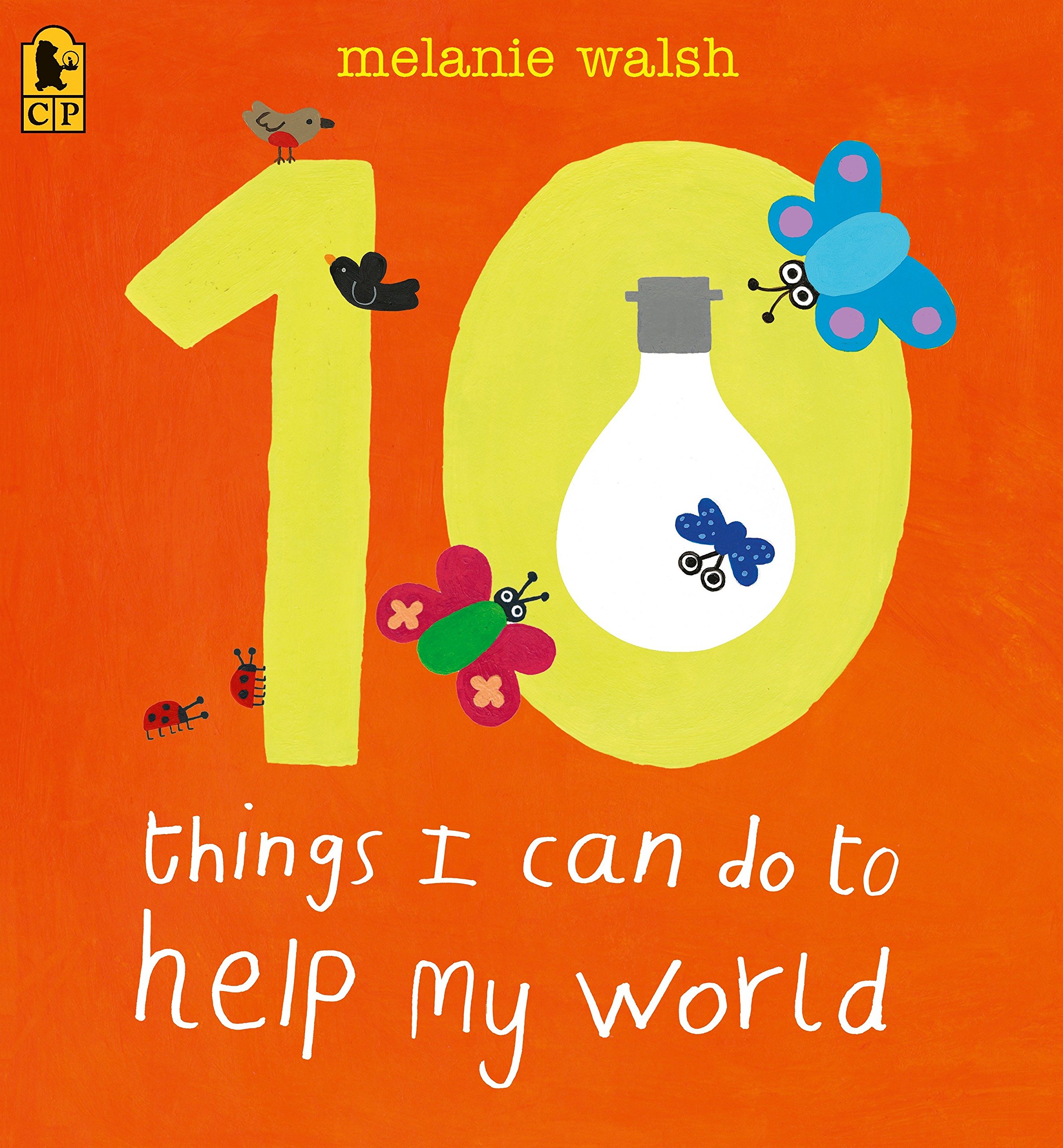 Discover 10 of the easiest ways to look after our world. From turning off the tap when we're brushing our teeth to using both sides of the paper for writing and drawing, this book is full of simple and straightforward habits that children of all ages can start adopting.
---
6. We Are Extremely Very Good Recyclers – Lauren Child, $18.53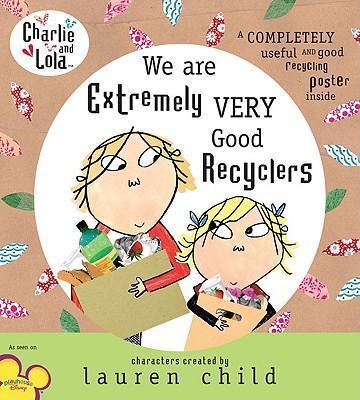 Featuring the popular characters 'Charlie and Lola' – Lola learns all about the importance of recycling and gets her friends involved too!
Charlie convinces Lola to recycle her old toys instead of throwing them away. Shortly after, Lola finds a competition whereby she can win her very own tree to plant if she recycles 100 pieces of plastic, metal, and paper in 2 weeks.
The story includes a copy of Lola's poster to help children keep track of their own recycling projects.
---
7. Duffy's Lucky Escape – Ellie Jackson, $10.95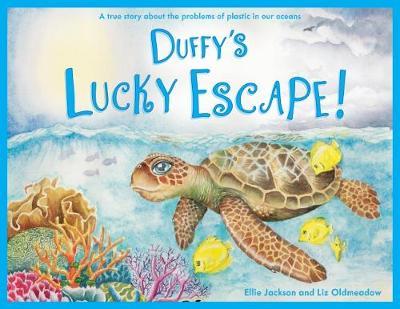 Be transported to a tropical paradise where beautiful creatures swim in the ocean. Duffy the sea turtle gets swept to a new part of the ocean after a big storm, a place where there are lots of plastic bags floating in the sea… After mistaking plastic bags for jellyfish, Duffy gets really sick.
Learn all about Duffy's recovery, return to safety, and the importance of saying no to plastic bags in this heart-warming story.
---
8. All The Wild Wonders: Poems of Our Earth – Wendy Cooling, $18.99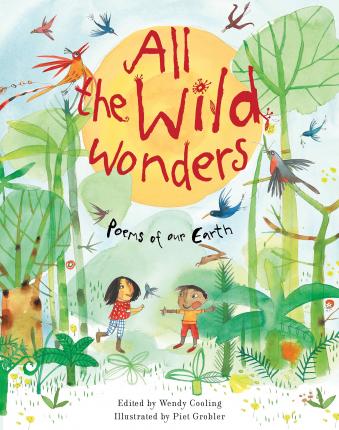 A selection of poems carefully selected to encourage children to think about the natural world. The poems encourage questions such as 'why are trees so important' and 'what can we do to look after our planet?'.
Introduce the concept and importance of sustainability through fun and interesting rhymes.
---
9. Slow Down, World – Tai Snaith, $34.55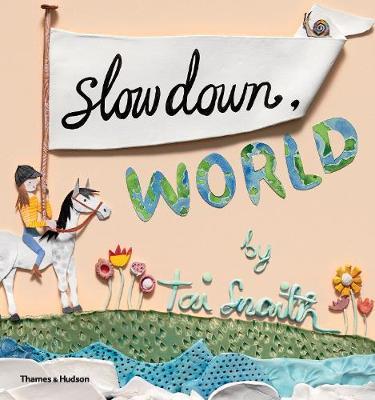 Slow down is all about taking a journey towards mindfulness. With the world around us traveling so quickly, how can we stop and appreciate our surroundings and learn to really love our planet?
A wonderful book for teaching children about the beauty of our planet and that we need to love and respect it.
---
10. The Book of Bees – Piotr Socha, $25.97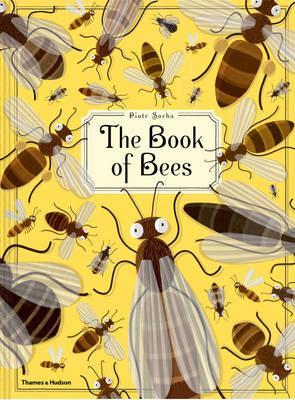 Find out everything you ever wanted and needed to know about bees in this book that answers questions like 'what does a beekeeper do?' and 'how do bees communicate?'.
Bees are crucial to the survival of our planet. Learning to love and care for them teaches children a wonderful lesson in sustainability as well as fostering respect and admiration for wildlife.
---
How do you practice sustainability with your children at home? Share some tips with us! And if you don't want to miss the next book list, follow our social media channels.