Drawing is a skill that allows your kids to make unreal thin things. It can encourage your kiddos to enhance their creativity level. Drawing, art & art will take them to their fascinating world. However, there are a lot of fictional characters that inspire little ones. In this ultimate guide, we'll let you know about the unicorns, their importance for kiddos, and most essentialy, provide a guide in this blog about; how to draw a unicorn?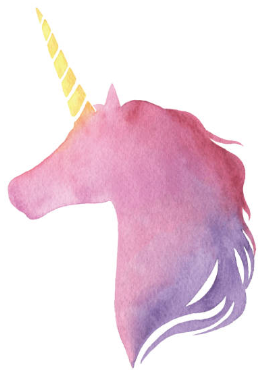 We'll provide you with an exclusive guide to bringing this magical creator into life in the form of drawing or sketching. Also, we will provide you with some interesting facts about unicorns. It's a part of kid's story books, LionStory books. So put your seat belts and get ready to learn unicorn kids drawing.
Why Kids love to draw a unicorn; Importance of Unicorn drawing
Do you familiar with the rainbow Unicorns?
It's a minor character in a Disney movie. Also, it's existed in many movies and cartoons. Unicorns can be in different sizes and colors. As you know, it's just an imaginary character.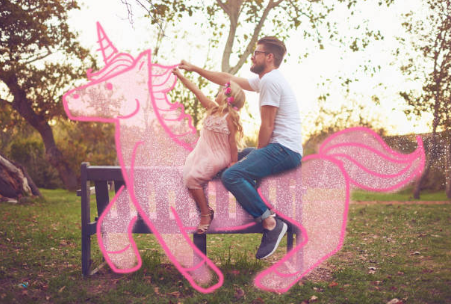 A child loves this creator a lot. Drawing is a part of early age development, so they try different things to draw and color them. You have noticed; that whenever kids start any drawing activity, they like to draw those things that attract them.
According to research, many kids try to draw a pony. A horse with a horn is a beautiful creature.. For most kids, though, the horn has magical power in it. You can find it in various Personalized books for kids.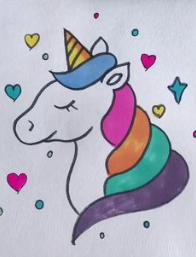 Also, one interesting fact about this creature is; that it can fly. Yes, a horse with wings. It seems so fascinating but yes! It existed in little brains. So let your kids allow drawing it on paper and encourage their creativity and imagination level.
Step By Step Guidance on; How to Draw a Unicorn
Provide your kiddo with various colors such as markers, color full pencils, and pastels. It can be in different colors, so your kids can color it according to their interests.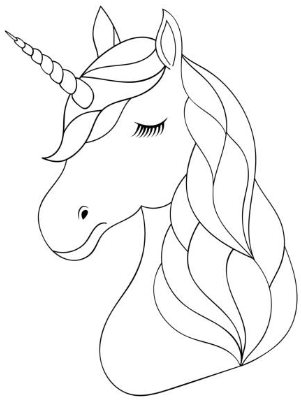 Let's move further and learn the process of unicorn easy drawing in a few easy steps.
Start your pony adventure with unicorn sketching. It's a basic of any artwork so let's learn about the sketching of a unicorn. So are you ready to unicorn pictures to draw?
First, you must make a round shape in the center of your paper.
Now, draw the snout of the pony. You can start it with the bottom of your circle and curve the Unicorn's snout around to above the circle.
After that, you have to make the first part of the pony's neck. This part is slanted.
After the neck, let's jump into the next part or step.
Now, draw the upper side of the Unicorns head.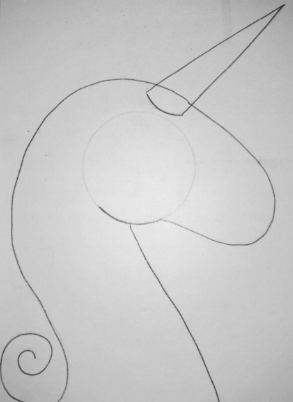 Draw a line from the head to associate it with the the back. After that, draw a Spiral at the bottom side. Remember that this spiral should become an important part of the Unicorn's hair.
It's the most exciting part of unicorn sketching; now, you have to draw a horn. Yes, a horn that is full of magic powers.
Start from the bottom of the horn. Draw a curved line from the base. This slight line needs to overlap the head a little bit.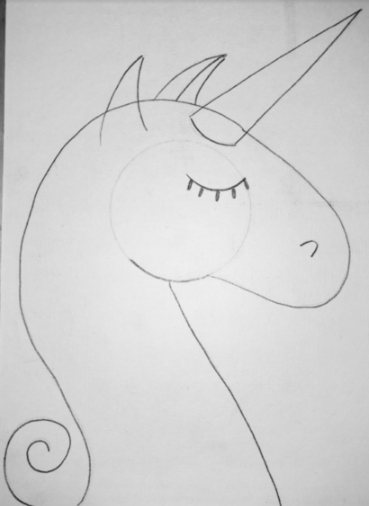 After that, make the horn to a point like in a shape of triangle.
Let's draw the eyes of your pony. Draw eyes inside of the initial circle. This step is helpful if you are confused; how to draw unicorn eyes?
Draw a top to low curve line to make a Unicorn's nostril.
The most crucial point is that, at this stage, you must erase a part of the circle to make it more straightforward.
In this step, you have to draw the ears of your pony.
The lower part of the ear should be on the front side of the head.
The back ear should not overlap. Also, you have to sketch up the inner part of the Unicorn in this easy step. It's pretty simple.
After this, you can draw the hair of your horse with horn. As you know, unicorns have beautiful and silky hair. Start this step by drawing a line from the left side of the horns. You can overlap it with the back ear as well.
Now, go behind the front side of the ear and make a the line to the start of the paper on the left side.
Now, you must make a curve on the front side of the pony' face under the horn.
Also, you can draw a curve to the next ear as well. Make a few curved lines on the hair or the back of the head of the pony.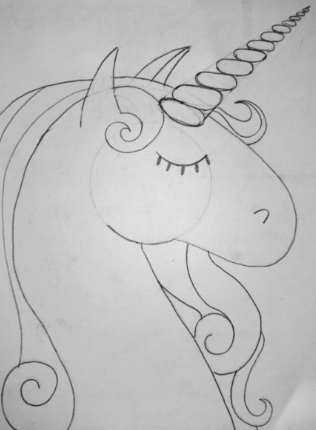 After that, do some fishing and make it more clear. To give the spiral touch, you must add some oval shapes within the horn of the pony. After that, you can remove the outer line of the horn.
In the last step, you can give a snout shape and erase the extra part. Now your pony sketch is ready.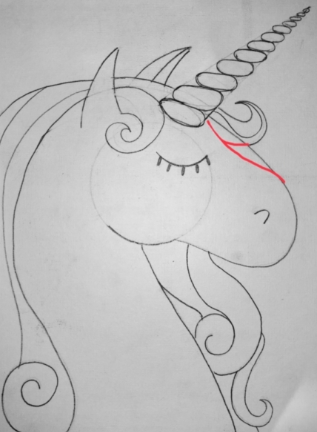 Allow your kiddo to paint and decorate it.
Note: If your kids can read, they can follow this guideline very quickly, but if your kid can't be able to read, you can give him guidelines and help him to draw a unicorn. Hope so you like this unicorn easy drawing and step by step unicorn drawing. Also, you can explore our bookshelf of featured stories on this platform.